We started Day 4 right on the coast in Viana de Costello, Portugal. Unlike the other mornings, our lodging was right on the Camino. That means you don't spend X amount of time or–more importantly–mucho kilometers getting to the day's starting point. Our walking notes start with 0 (zero) K, which today meant, right out the front door.
Within 20 minutes we were giddy. THUNDER. Then lightening. We'd been carrying our rain gear the last 3 days, and when we could see and hear the splats of the raindrops, we huddled next to a high stone wall and under some vines to don our rain gear.
Sooo much better than yesterday's 92 degree steep accents and decent…on cobblestones.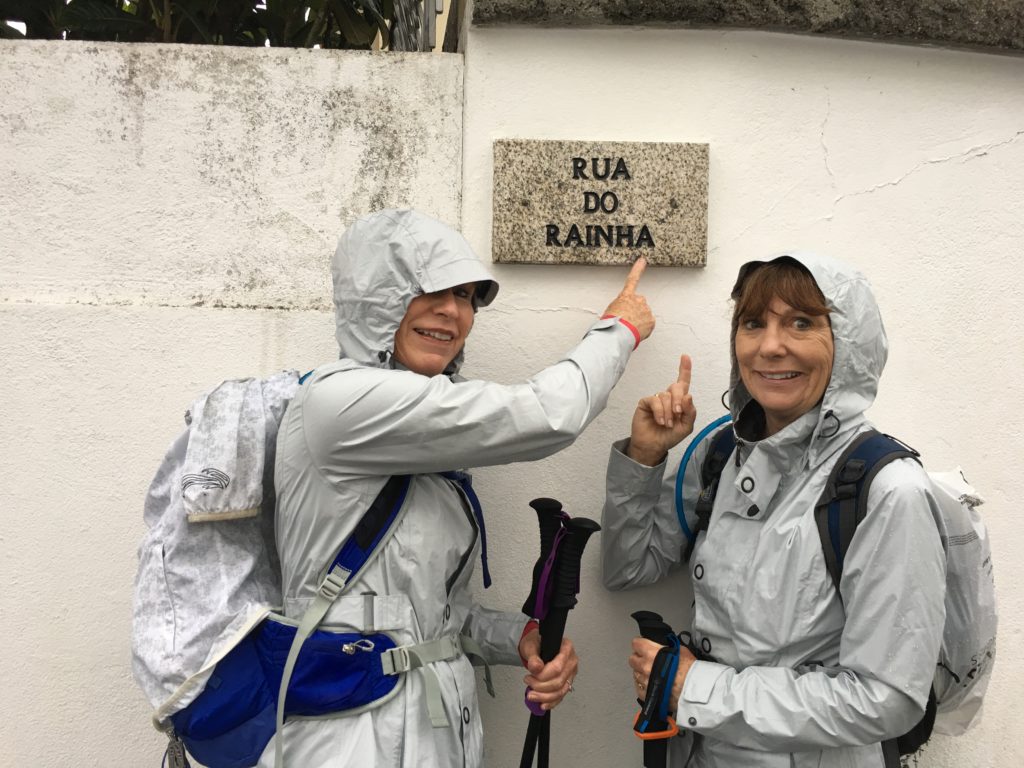 We hiked through neighborhoods cut into the mountain, narrow paths framed by high stone walls covered in moss, and dense wet forest. Because the cobblestones engage muscles I never knew I had, I found immense joy when even the shortest section of the path involved a semi-consistent surface. Like asphalt. Continue reading "Day 4 Camino Portuguese Coastal Route: Rain, Rain and Still a Great Day"