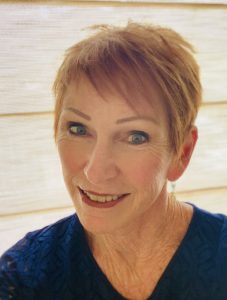 At the turn of the century, after a career in public relations, marketing, advertising and branding, I started yet another business as a professional speaker. First challenge was what to name the business. Anything with "Langhans" in the name would be too difficult to remember or pronounce. (Hint: It rhymes with "bang pans.") And my maiden name is Stoner, so 'nuf said there.
My presentations were all about helping people make their message stand out, get results and not be boring or blah. Hence the birth of BlahBlahBlah.us and an email address that earned me the nickname of The Blah Blah Blah Lady.
I retired from speaking about six months before Covid made headlines and changed the speaking world forever. I still own the BlahBlahBlah.us url, though, and I still have a lot of anything-but-blah things to say. I mean write. Here in my Blahg. (See what it did there!)
Travels with Terri?
Yes, right now the Blahg is mostly about my three trips to Spain to walk various routes and portions of the Camino de Santiago. But I've made space to share other stories, thoughts and musings, too.
So stay tuned. Or better yet, subscribe back there on the Home page.