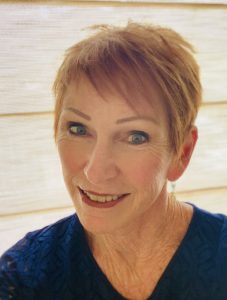 You may know Terri Langhans the speaker, writer, avid tennis player, average golfer. Wife, mom, BFF, sister, aunt, Grandma. You may have known me by my maiden name: Terri Stoner. Stop laughing. I am all those Terris. And more.
Why this Blahg?
I named my speaking business Blah Blah Blah because I was all about helping people make their message stand out, get results and not be boring. And because Langhans is too difficult to remember or pronounce. (Hint: It rhymes with "bang pans.")
Note the use of the past tense "was" in the above paragraph. That's right. Brace yourselves.
I. Am. Retired.
I still have BlahBlahBlah.us, my url, but it now points you here, to TerriLanghans.com, my Blahg.
I originally started the blog to keep my non-Facebook friends and family updated on my first Camino de Santiago. That was about 200 miles of walking the Portuguese Coastal Route (Porto to Santiago) in Spring of 2017.
Then, in 2019, after 15 months of breast cancer surgeries, chemotherapy and reconstruction surgeries, I walked the Camino de Santiago again. This time 300 miles of the French Way, from Burgos to Santiago de Compostela, Spain. My BFF and I skipped the Pyrenees and started on the Meseta, aka plateau, on September 10. My 64th birthday.
Today, exactly one year later on this, my 65th birthday, I am celebrating by going public with my Blahg. Another way of saying, my speaking site is no more.
Don't get me wrong–I still have a lot I want to say. I mean write. I have more I want to share about Camino de Santiago lessons learned, tips, pitfalls and pointers.
I want to do the same regarding breast cancer. Friends and acquaintances have reached out to me, asking if I'd be willing to talk to a friend, family member or a friend-of-a-friend's daughter-in-law's cousin who was just diagnosed with breast cancer.
I always say, "Yes." Now I'd like to create a resource section for that here, as well.
Stay tuned. Better yet, subscribe.