The Favor First.
If you've been keeping up with my blog posts as Donna and I walked the 500 miles of the Camino de Santiago, you may have noticed that my Mom, Patricia (Pat) Stoner, commented every time. She was often the first to do so!

Many of you have shared with me how much you enjoyed reading her comments.

Well, TODAY, Thursday, Sept. 29 is her 90th (yes, ninetieth) birthday.

She doesn't do Facebook, and I would just love it if you could enter a comment here,  wishing her, "Happy Birthday, Pat" today. I'll make sure she sees them!
The Story I've Been Meaning to Tell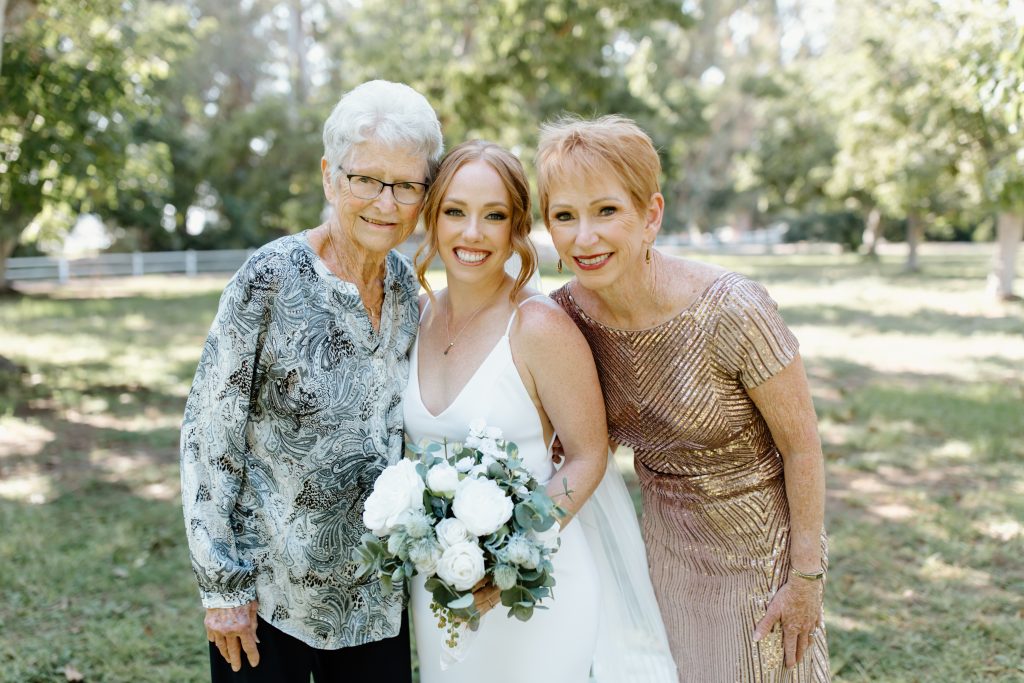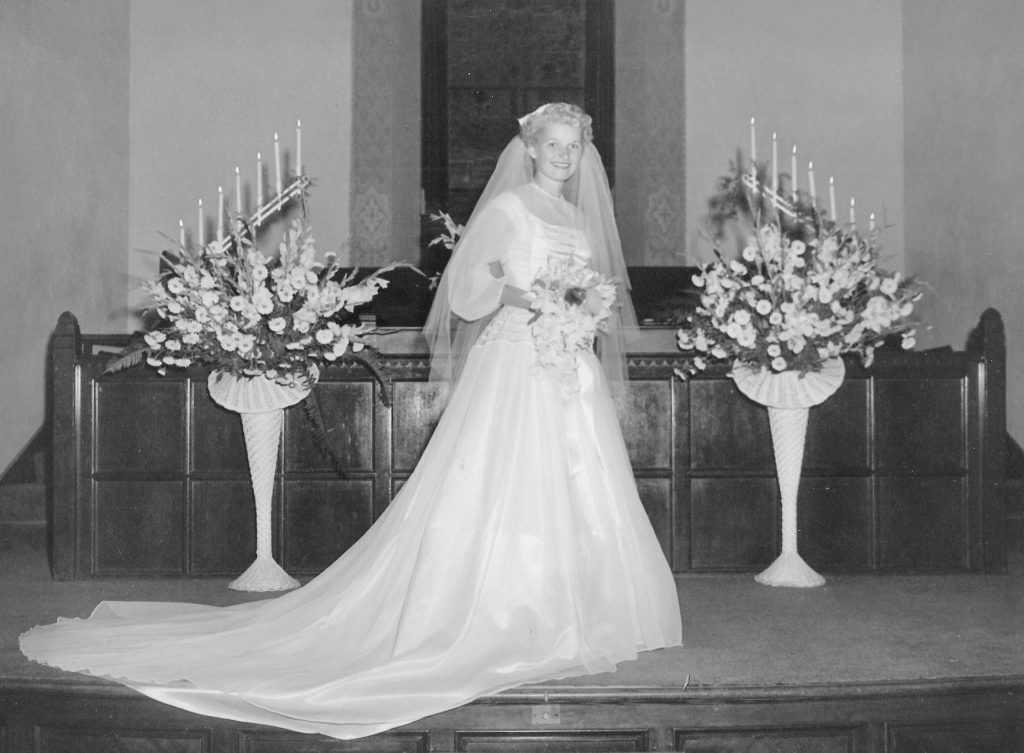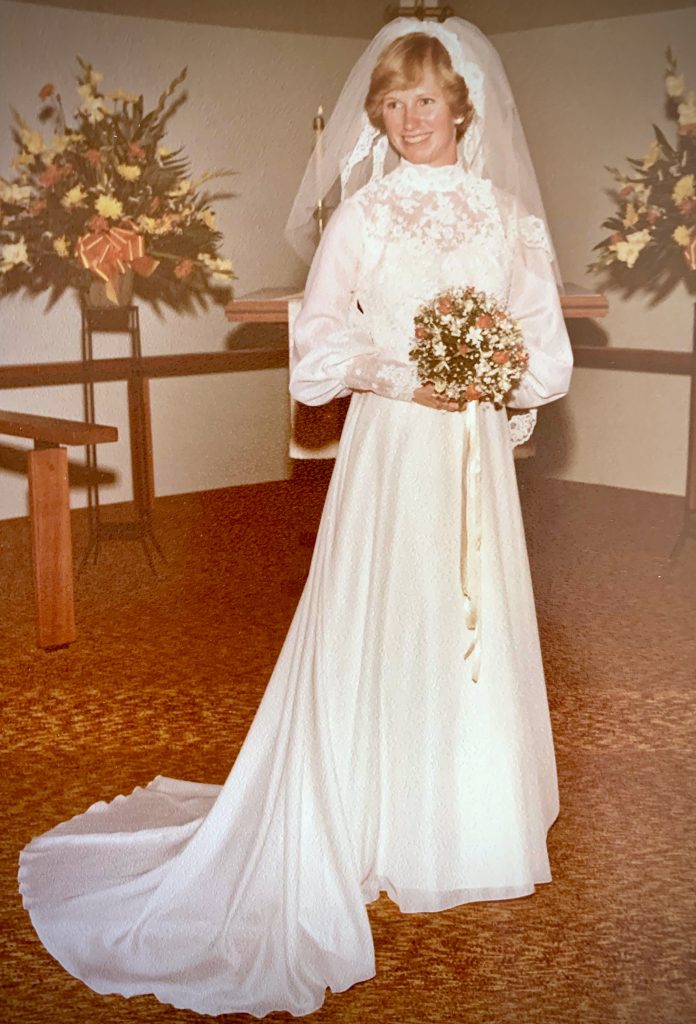 OK, Connect the Dots, Terri.
Almost. There's one more picture, and then the story.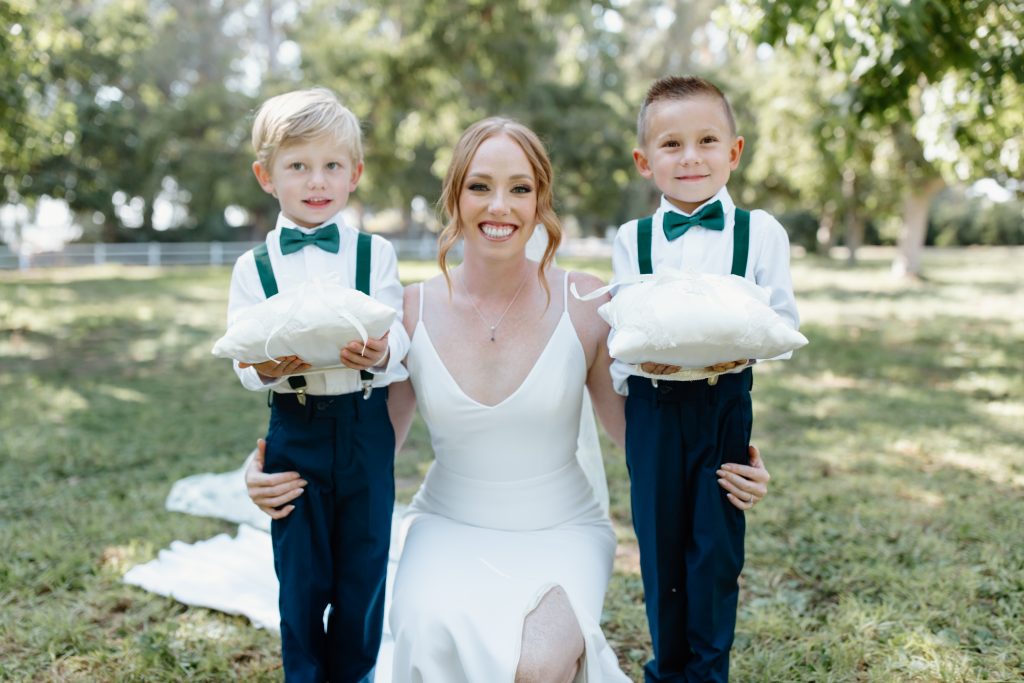 Yes, you read that correctly.
I, Terri Langhans, the most un-crafty person on the planet. cut up two wedding dresses and made pillows from them.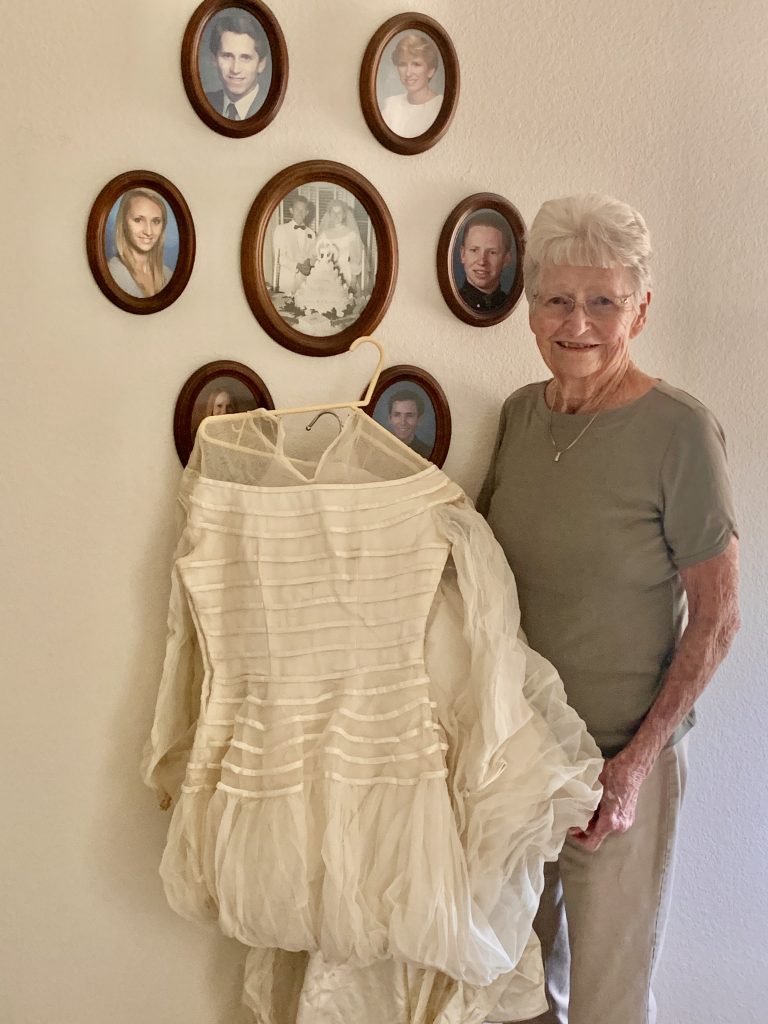 My wedding dress is the problem. 
My wedding reception was at my parents' home, the one I grew up in, in Rossmoor (Los Alamitos), California. Because that's how we did it back then. John and I walked in the door, and my boss and work friends were the first ones we greeted. My boss proceeded to hug me and spill his beer down the front of my wedding dress. Oh well, it didn't really show for the rest of the night. 
However, I never had my dress cleaned, boxed or "preserved," so I knew it was not going to be handed down. And really–how many brides these days want to walk down the aisle covered from chin to wrist to floor-length hem anyway?
So, when John and I downsized to our Long Beach home, I cut my dress up, saved the lace of the veil and the bodice of the dress in a big zip lock bag. I'd heard about mothers of brides having their daughter's garter made from Mom's wedding dress. That was about all I was going to be able to contribute, I figured.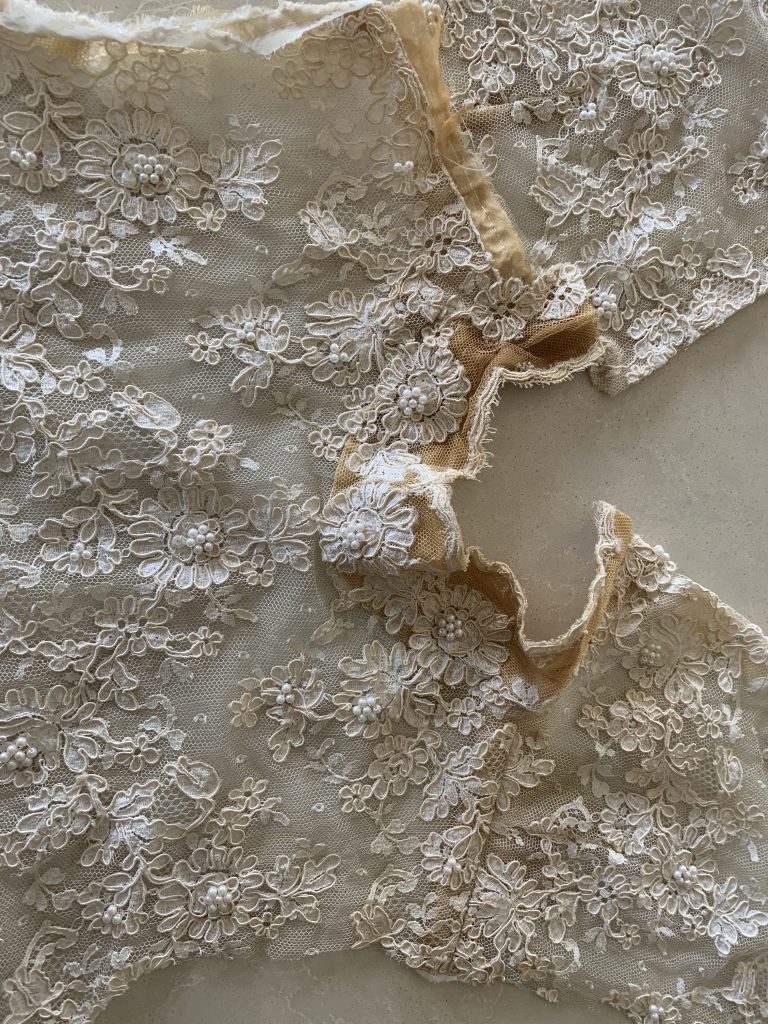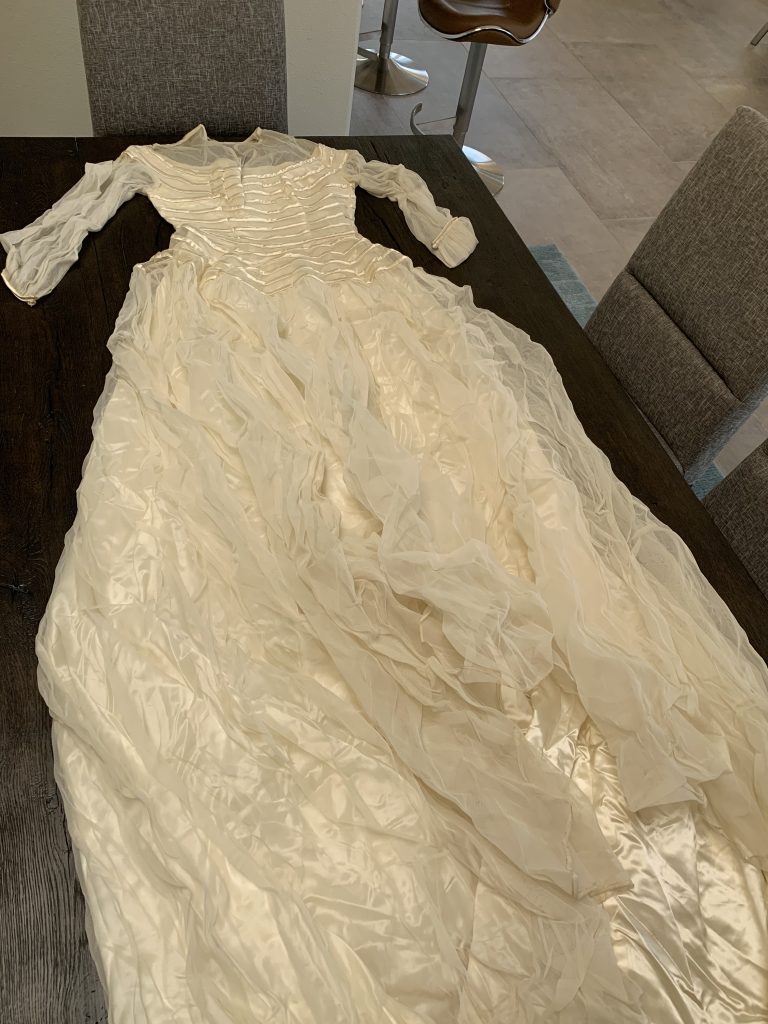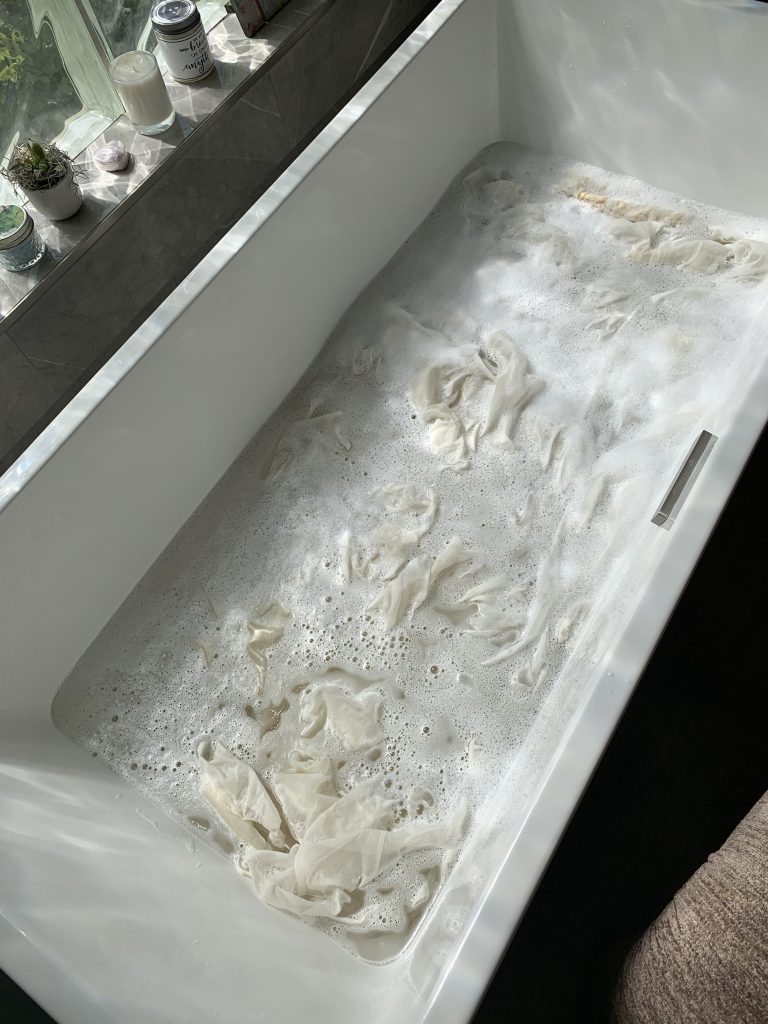 Time to cut. Gulp.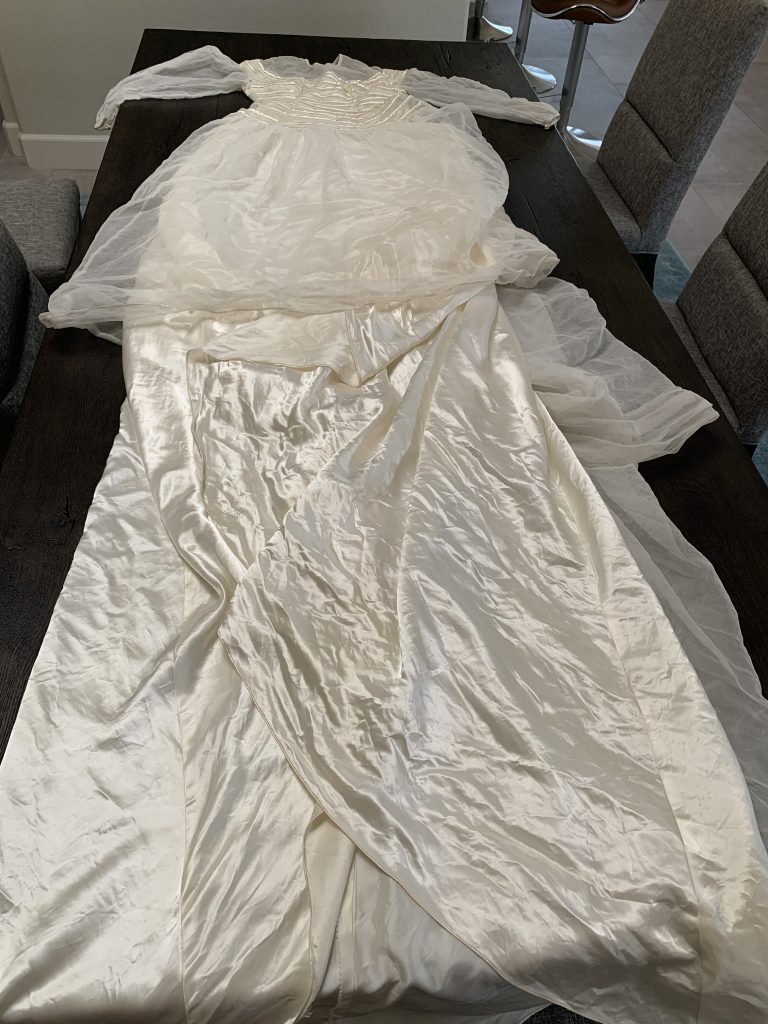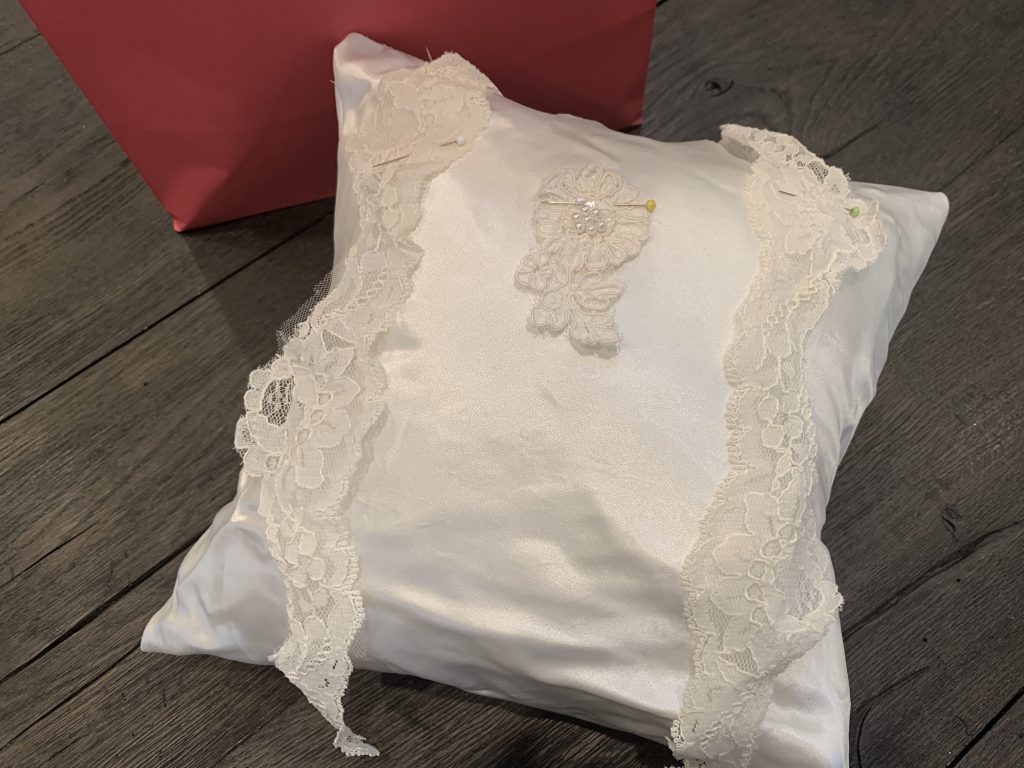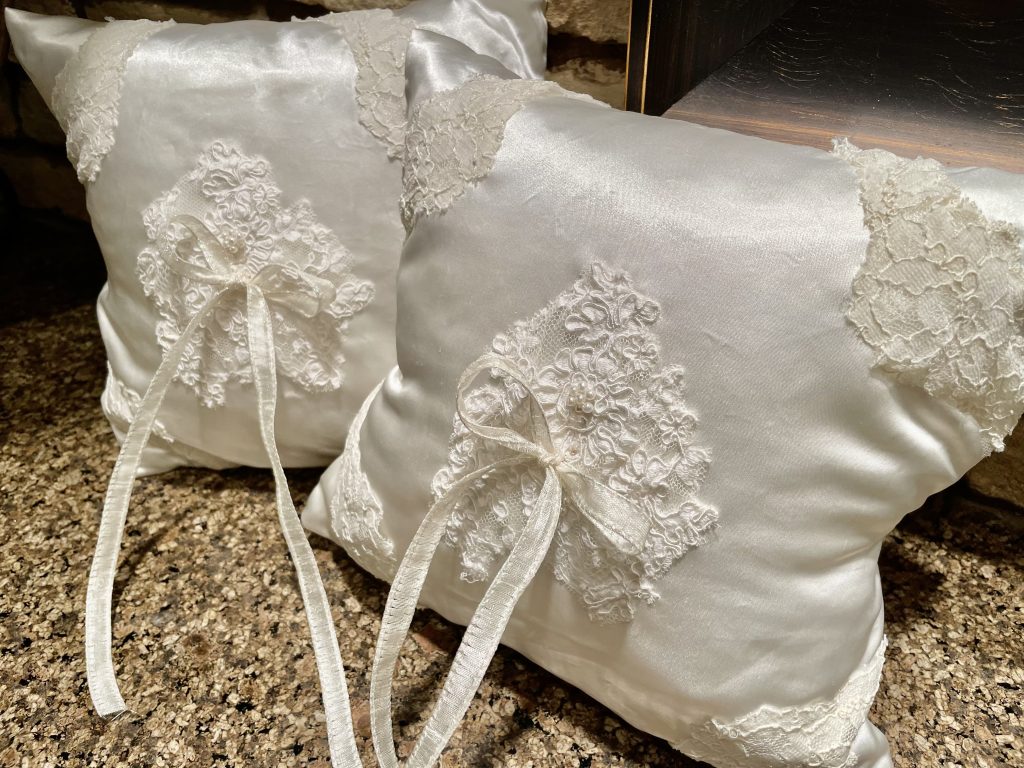 Hand embroidered. Labor of Love. 
Thank you, Mom. 
For everything. I love you, Mama Mia  
And happy birthday  
Me