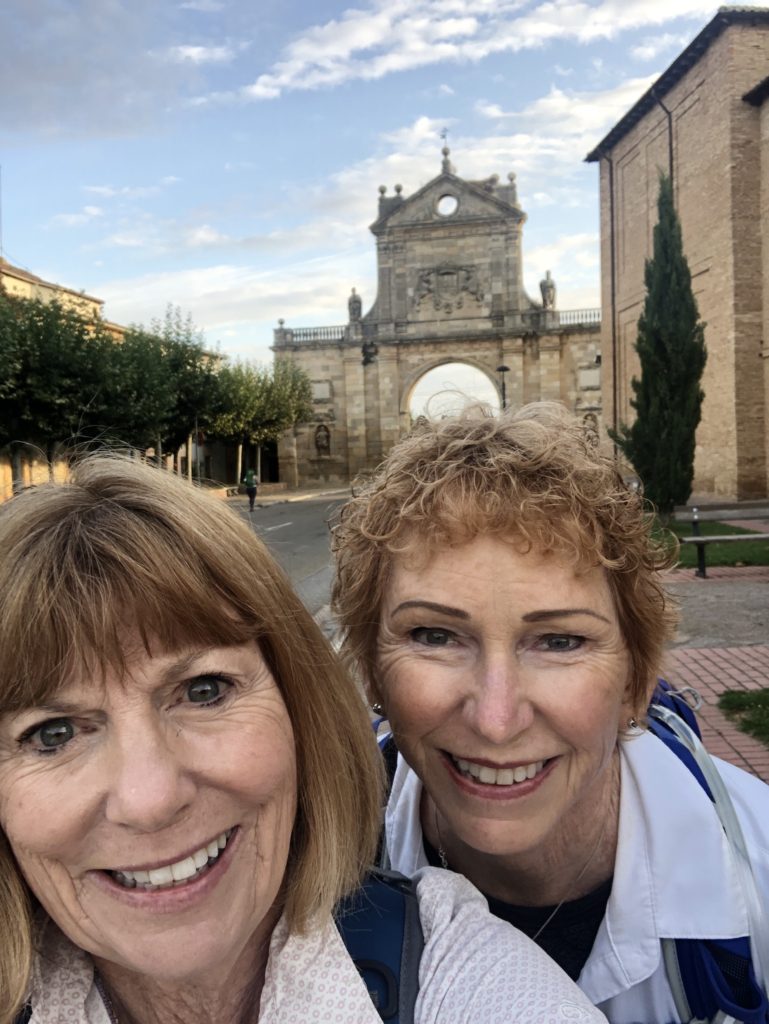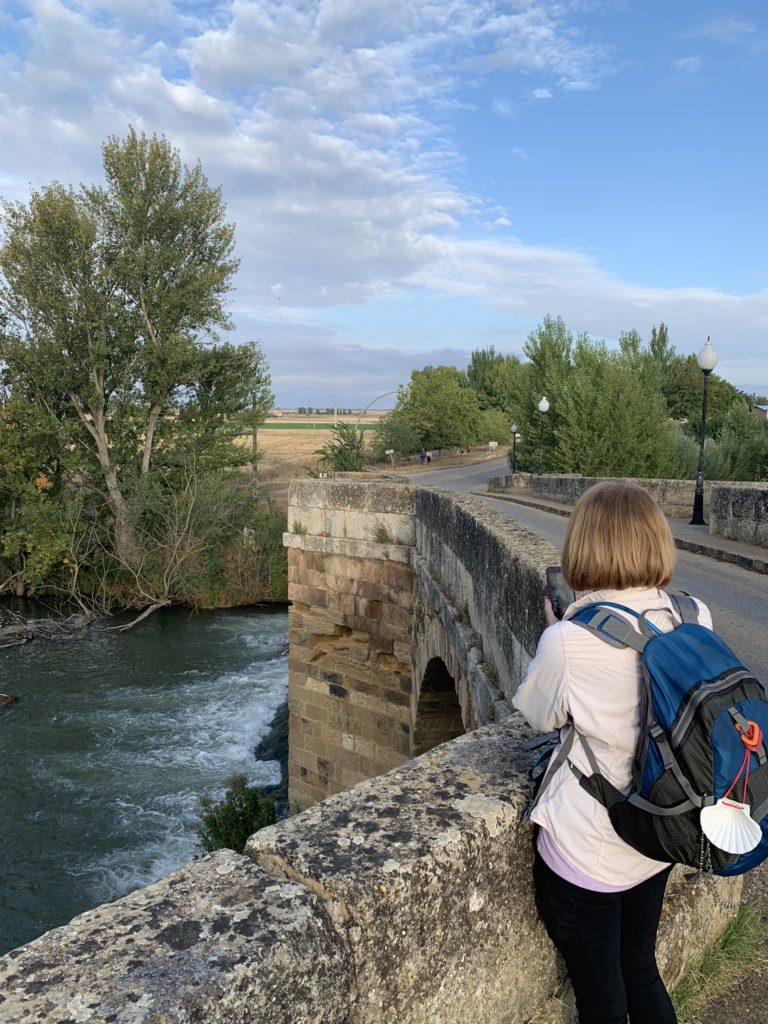 We were so grateful for a cool, dry morning after such a wet, soggy sloshing day before. Hair dryers were on high for quite a while as we tried to dry out our socks and pants. Camino Tip: Wadded up newspaper stuck inside your hiking shoes absorbs the water muy rapido. Replace and repeat several times.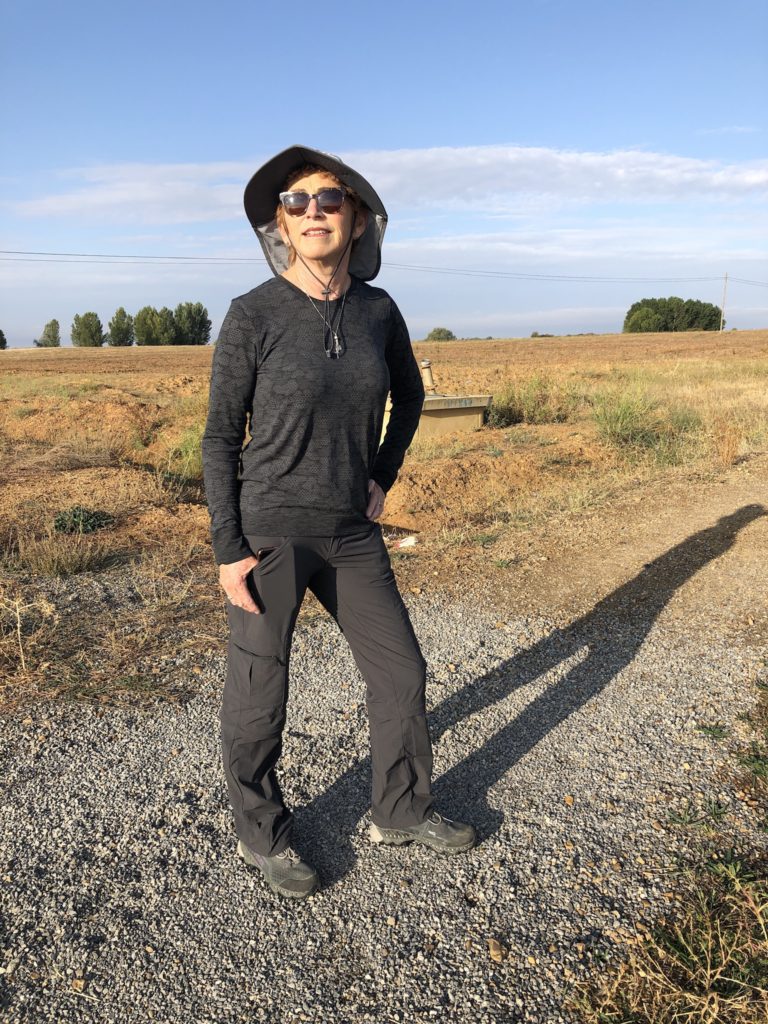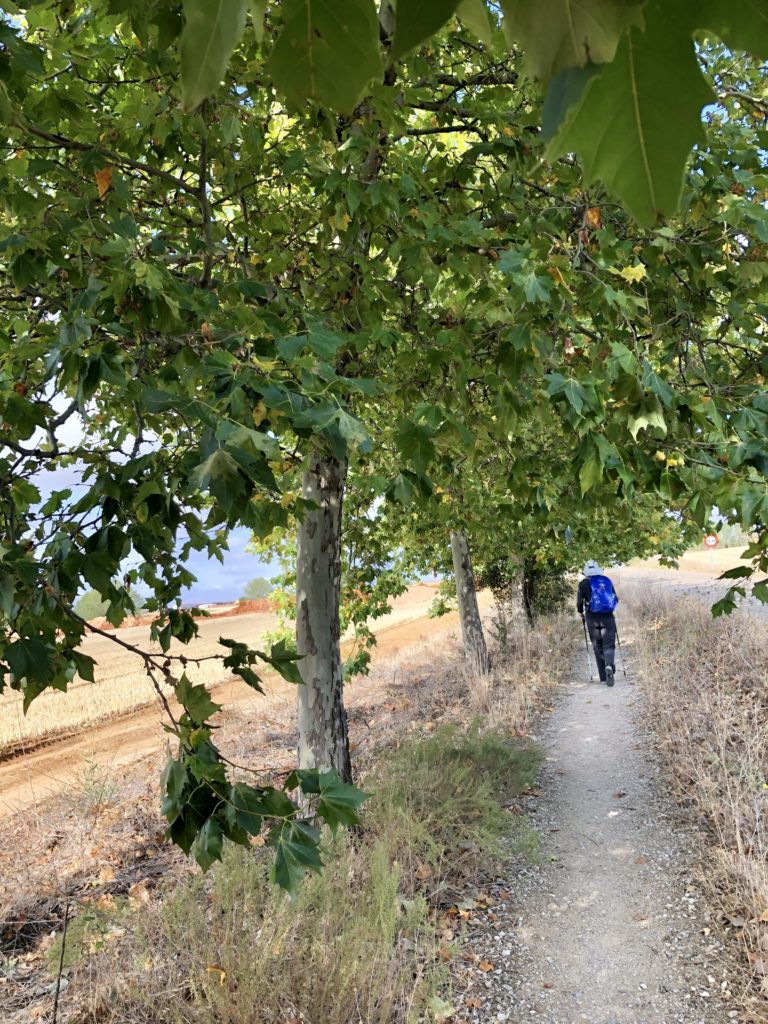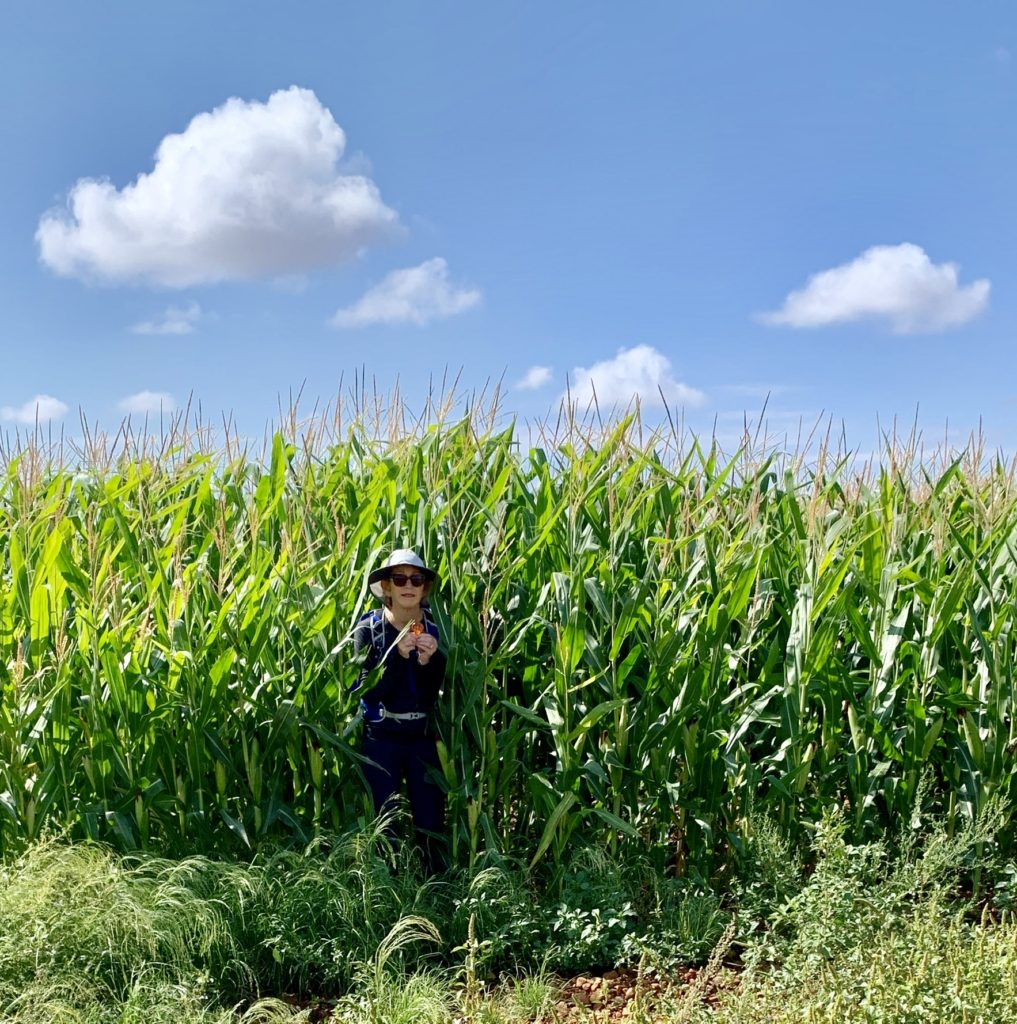 Old and New Across the Camino
Today's trek paralleled the highway. We didn't have to walk on the road, but we were next to it the whole way. On the left we would see crops and an occasional bench or picnic table set up as descanso [rest] for the Pilgrims. The rest stop pictured below included a chapel built in the 17th Century.
And when I looked to the right, there was modern farm equipment, right across the road. I called it a tractor, but I call most farm equipment a tractor. I took that picture for my grandson Colton who turned four on our first day of the Camino.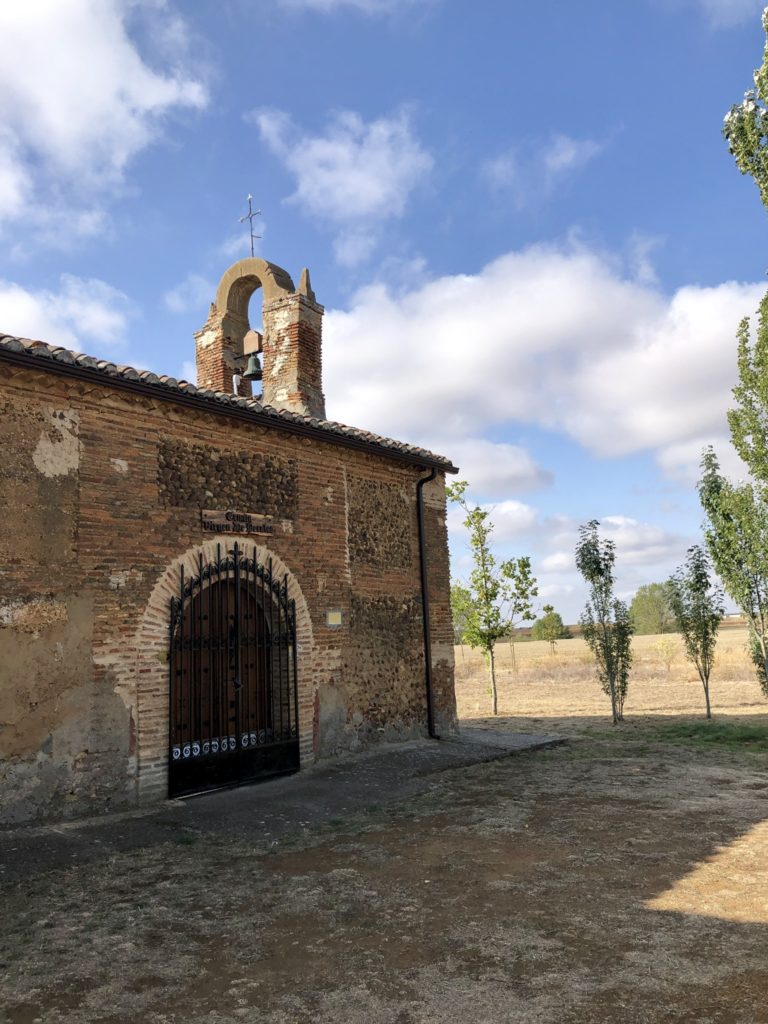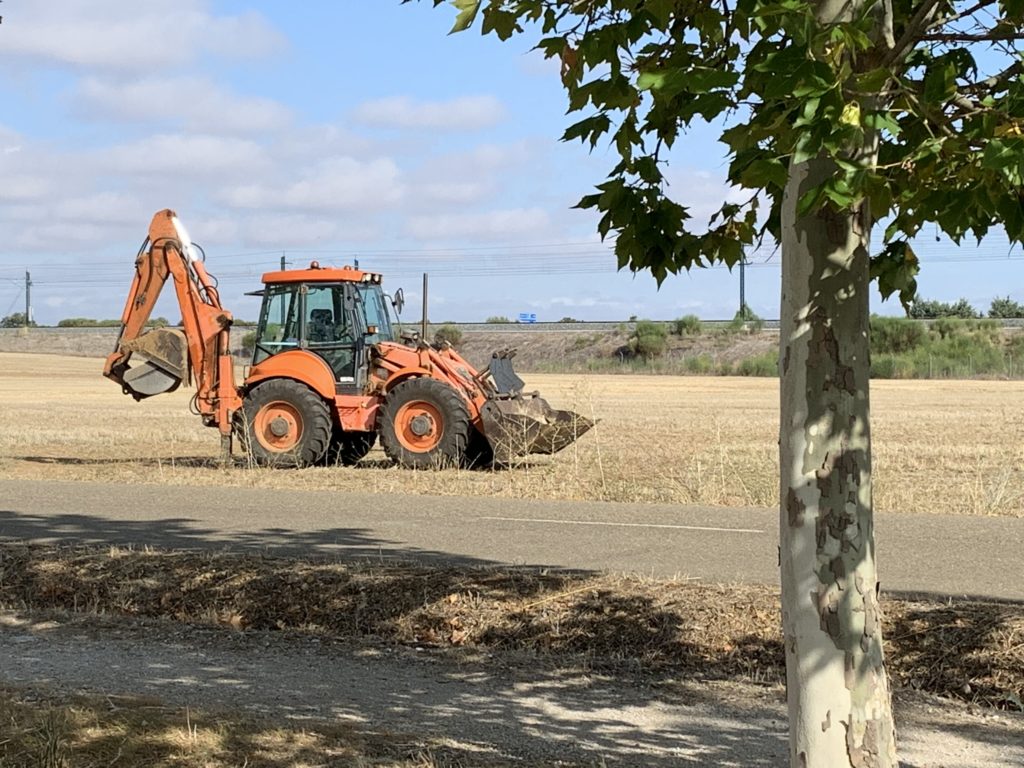 We are averaging around 20K a day, or about 12 miles. This was one of those days. The village of El Burgos de Ranero was also a mix of old and new.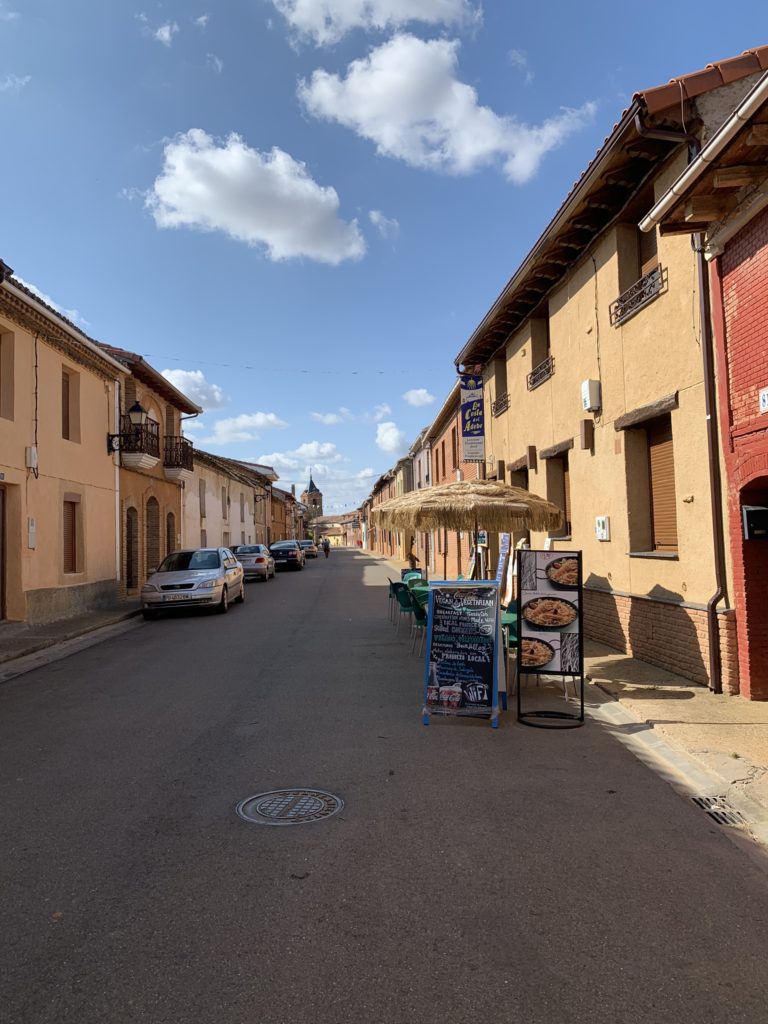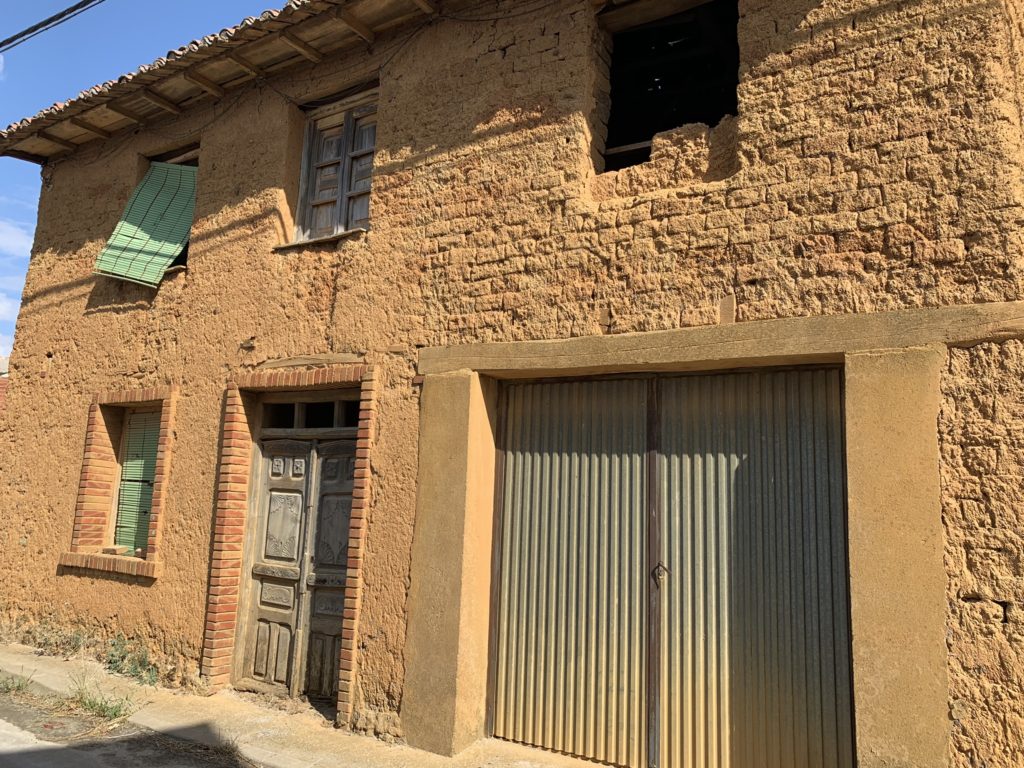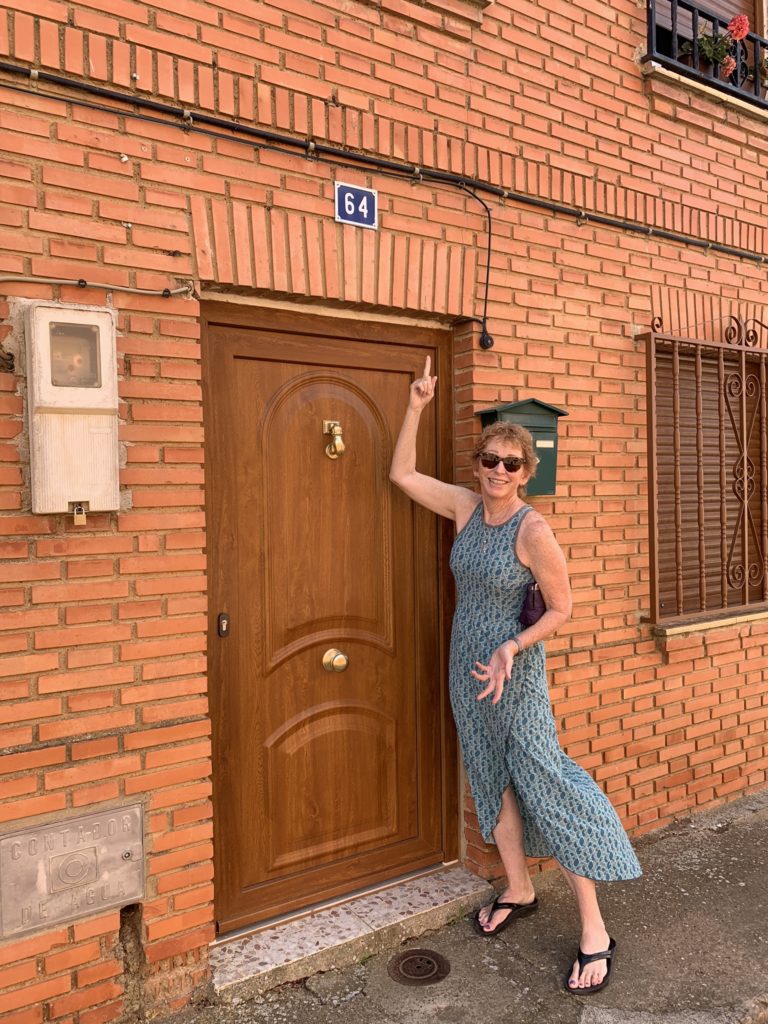 One more night on the Meseta after this. Then we take a day off in Leon.