Oh, what a 23K day.
We got an early (for us) start hoping to arrive at our destination by 4 p.m. which was when rain was predicted to start there. It had rained during the night, so the predicted 8 a.m. bout didn't materialize as we walked out the door of our hostel.
A hostel, by the way that proved you can't judge a book by its cover. When we arrived there yesterday, we looked at each other and said, "Really?"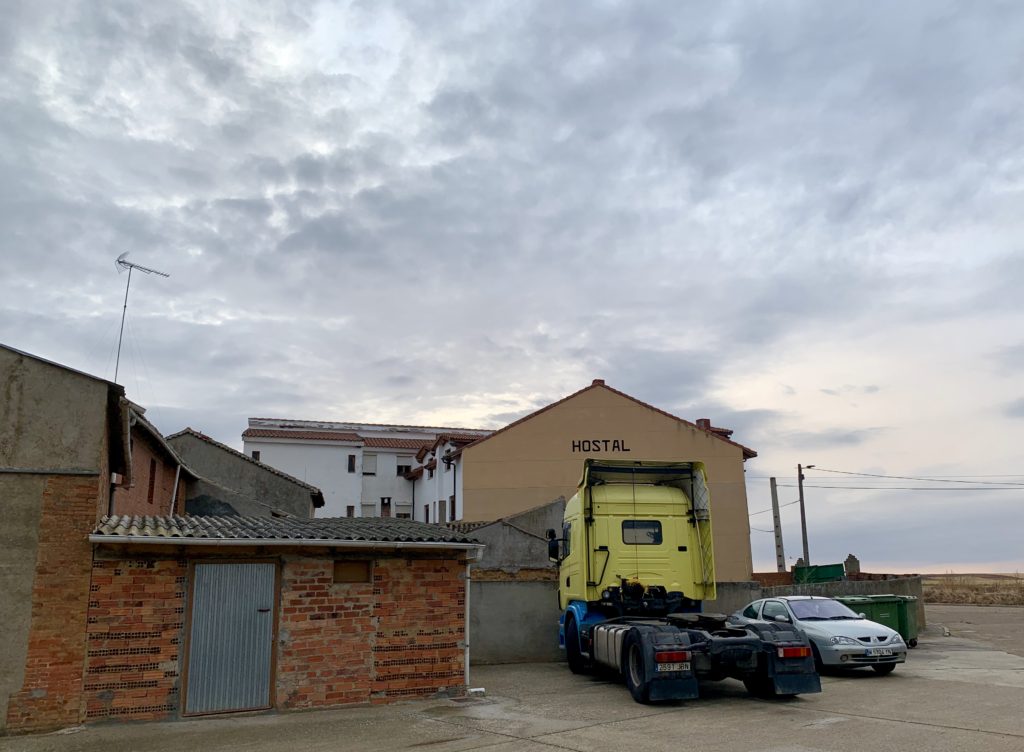 Inside last night's lodging was a delightful surprise—the decor, the coziness and the people we met and the people who worked there.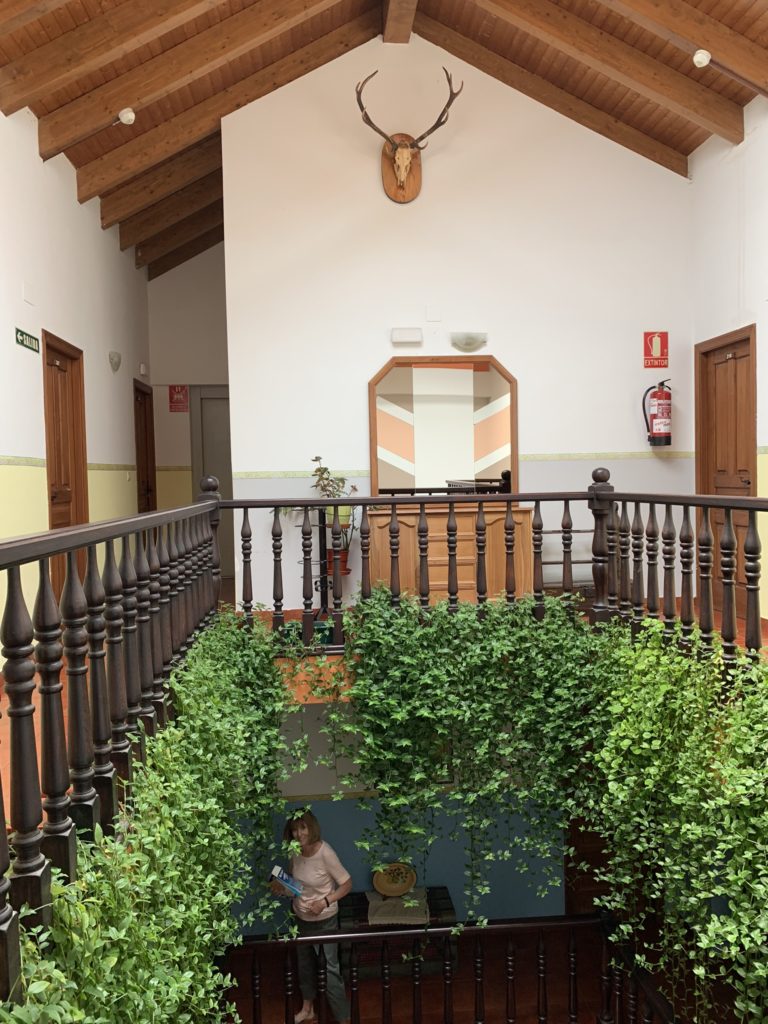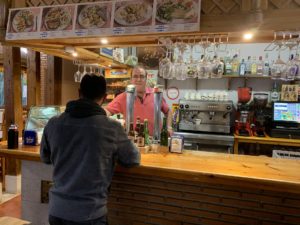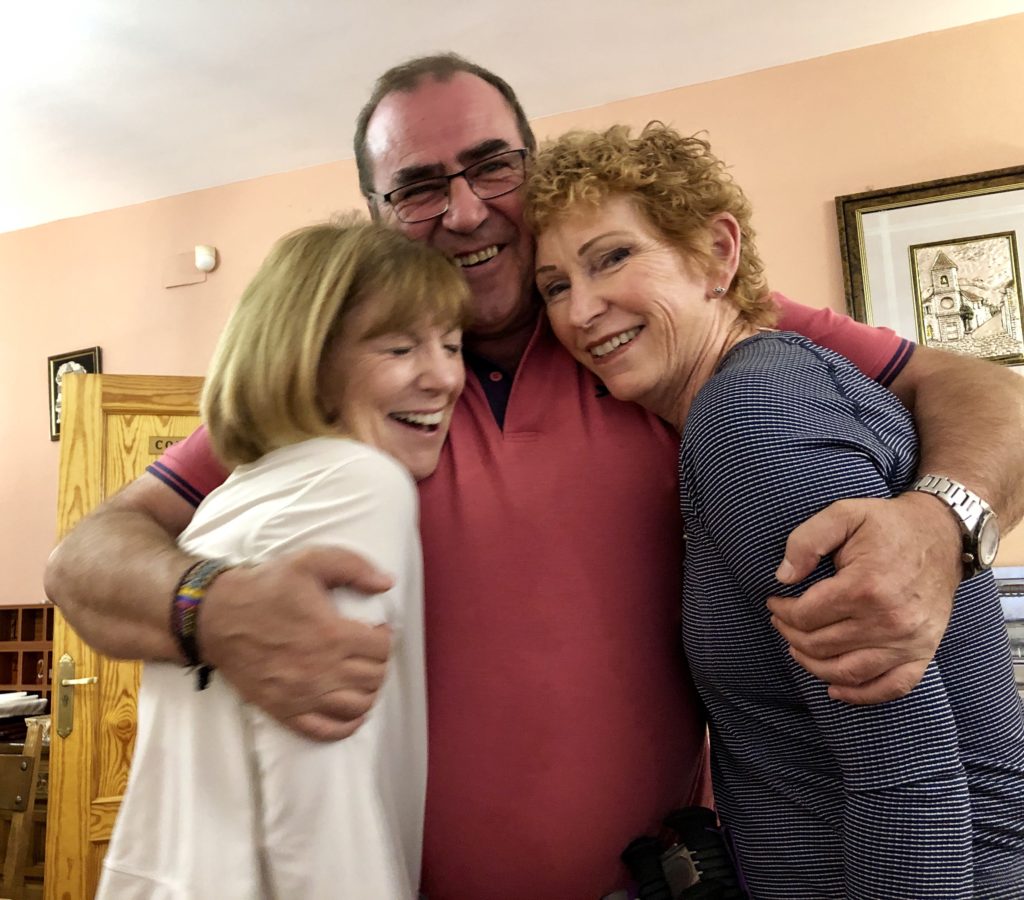 We knew from our walking notes that this stage would be full of "Cuezas" or little valleys, which we actually looked forward to after several days of flat crop walking. We were also promised a few "peaceful oak woods."
Our notes tell us where we can expect to find a place to buy a snack [knife and fork emoji] or a coffee [coffee cup emoji]. They also tell us exactly how many kilometers from our starting point we should start looking for them. Today we knew we'd have 10K before cafe.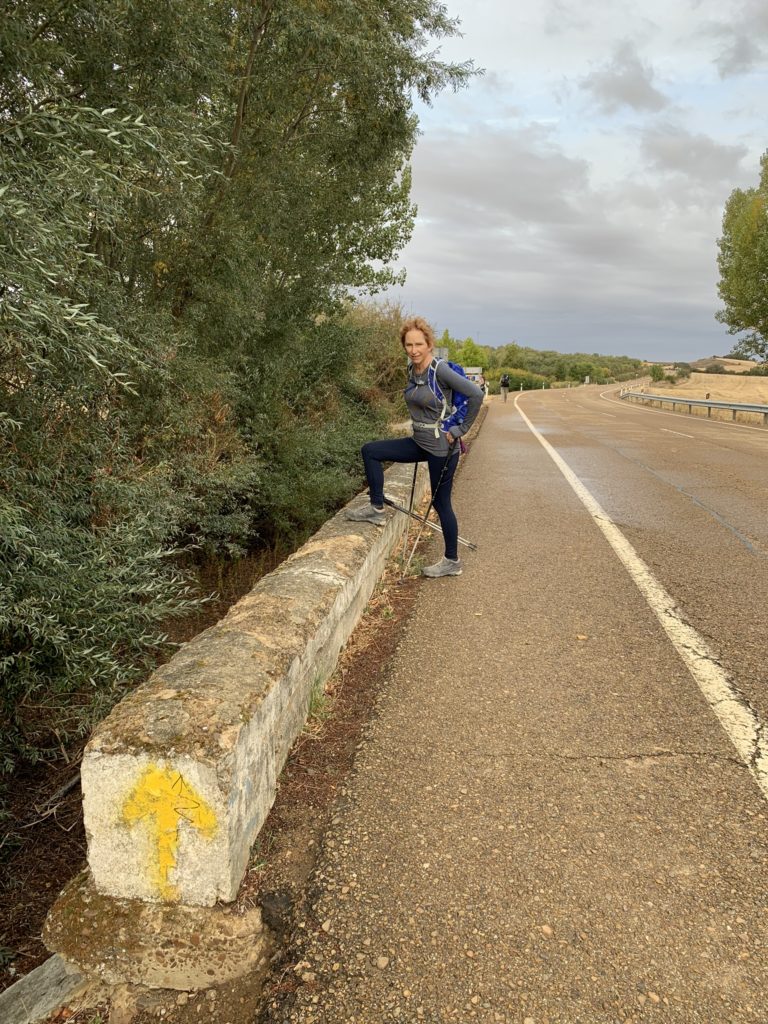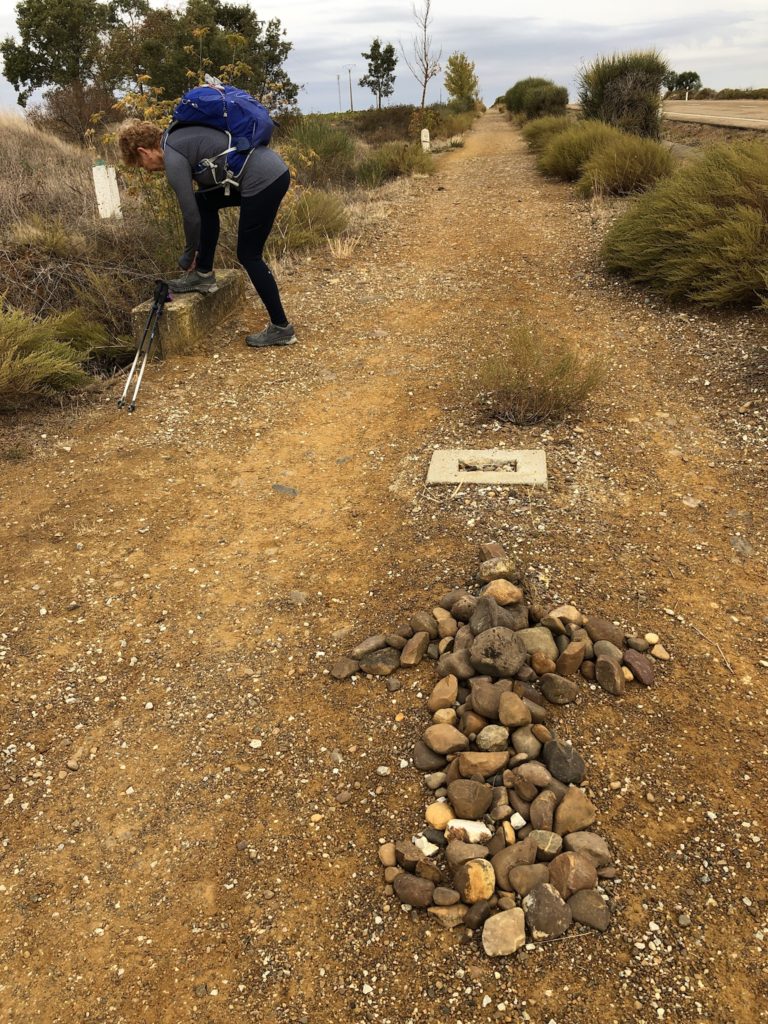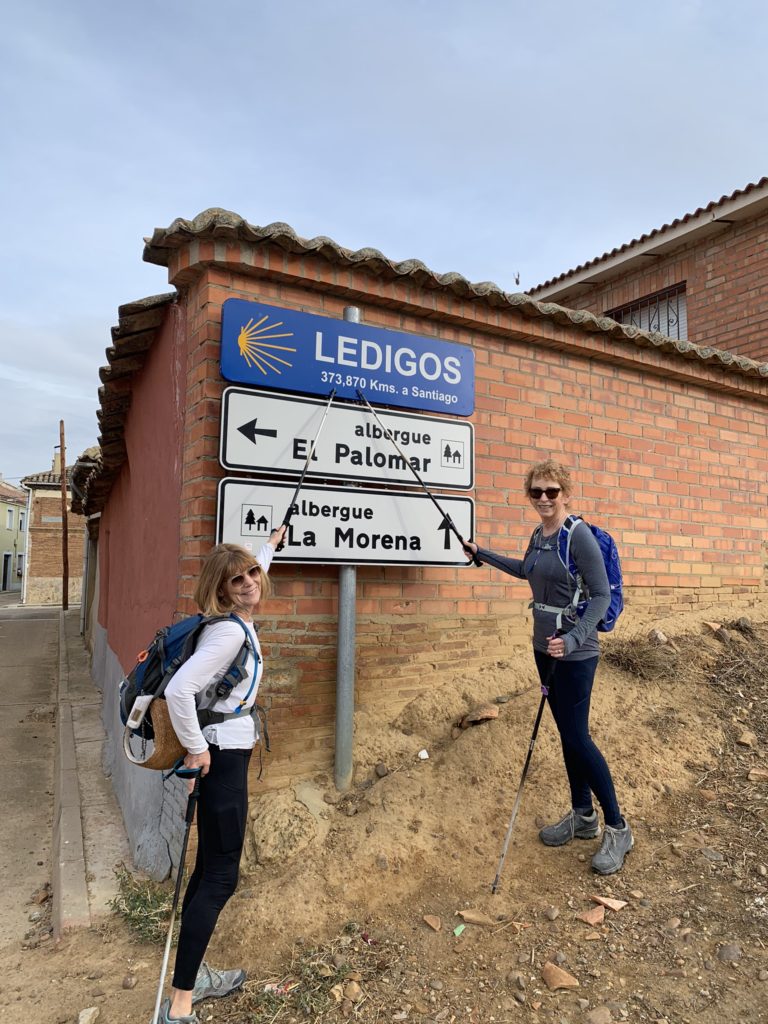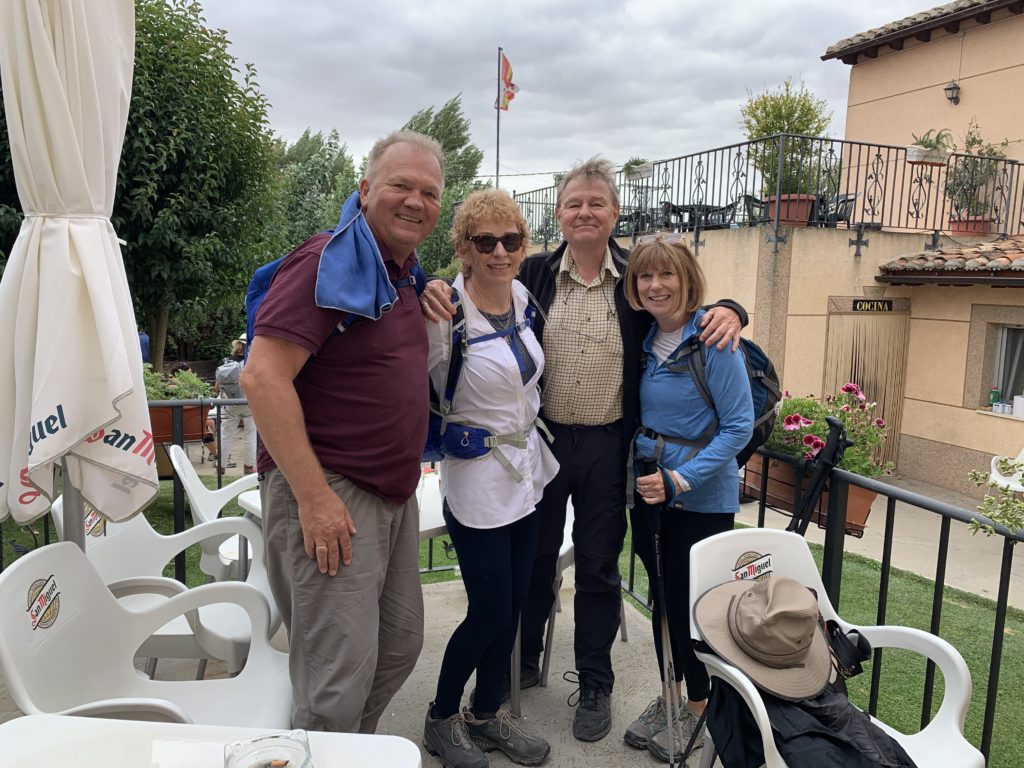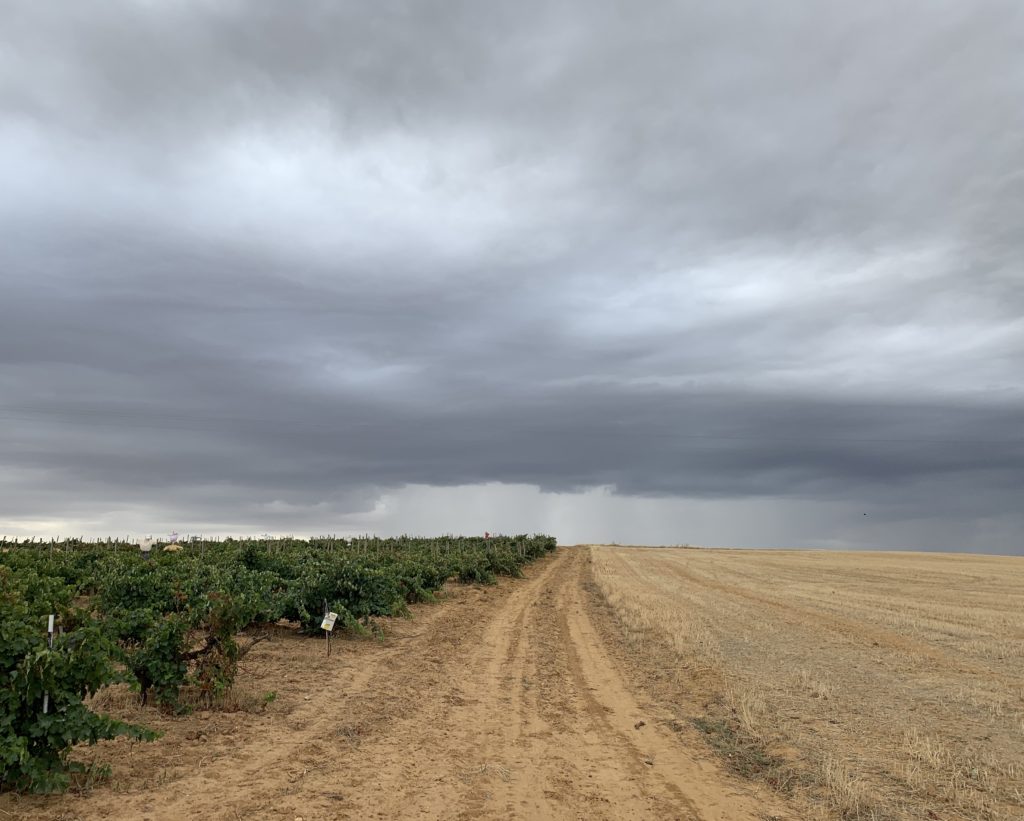 Rain, rain went away?
The Camino started heading for brighter skies and we could see our destination in the far distance. We thought we had pretty much arrived when we got to this beautiful 11th century church.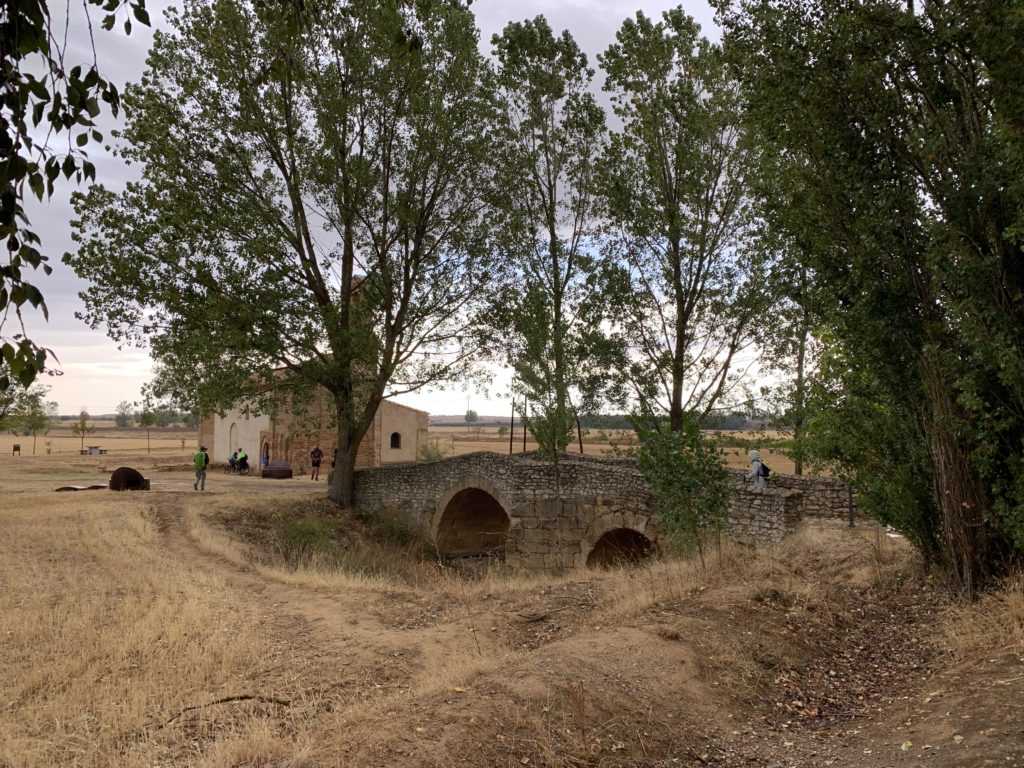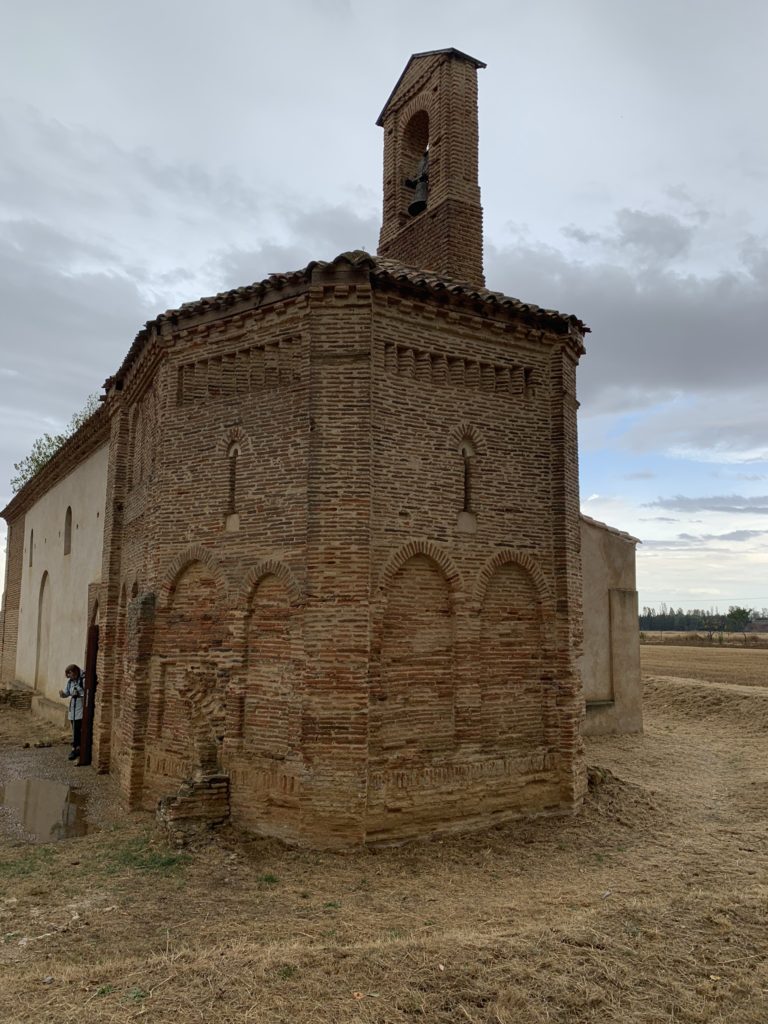 We arrive, sloshing, squishing and soaked.
Teaching moment: Just because your fancy schmancy comfy leggings can get wet, you don't want them to get wet when the water wicks right down into your socks. Which then get soaked and full of water. Those techie Gortex hiking shoes are made to keep water out, but if you let the water in via uncovered ankles, they also do an awesome job of keeping the water inside your shoes.
We, the California Chicas del Camino do solemnly swear that when we put on our raincoats, we will put on our rain pants too. Always and forever, hallelujah, Amen.