We were checking weather forecasts frequently and knew we needed to be prepared for rain. Here's our morning selfie for Tuesday, Sept. 13.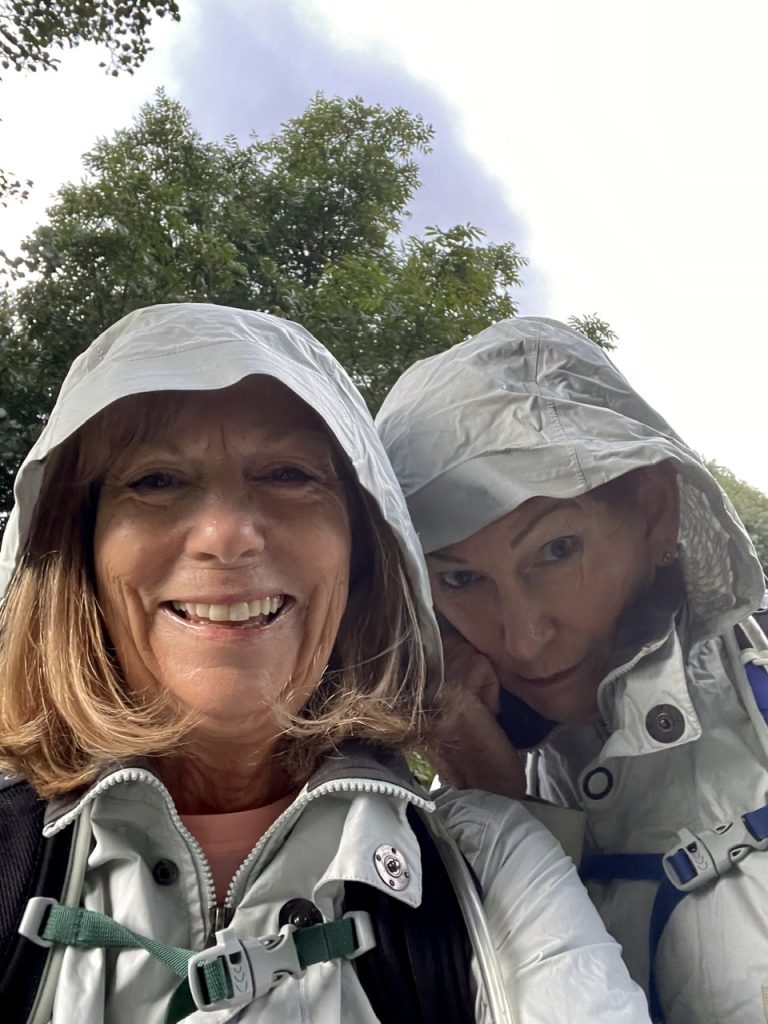 The scenery is stunning these last couple of days.
We spent the night in Tricastela, which is a village nestled in the mountains. From O'Cebreiro there is a lot of downhill walking. A lot. Knees feel it the most, but thankfully there was beautiful scenery to distract us.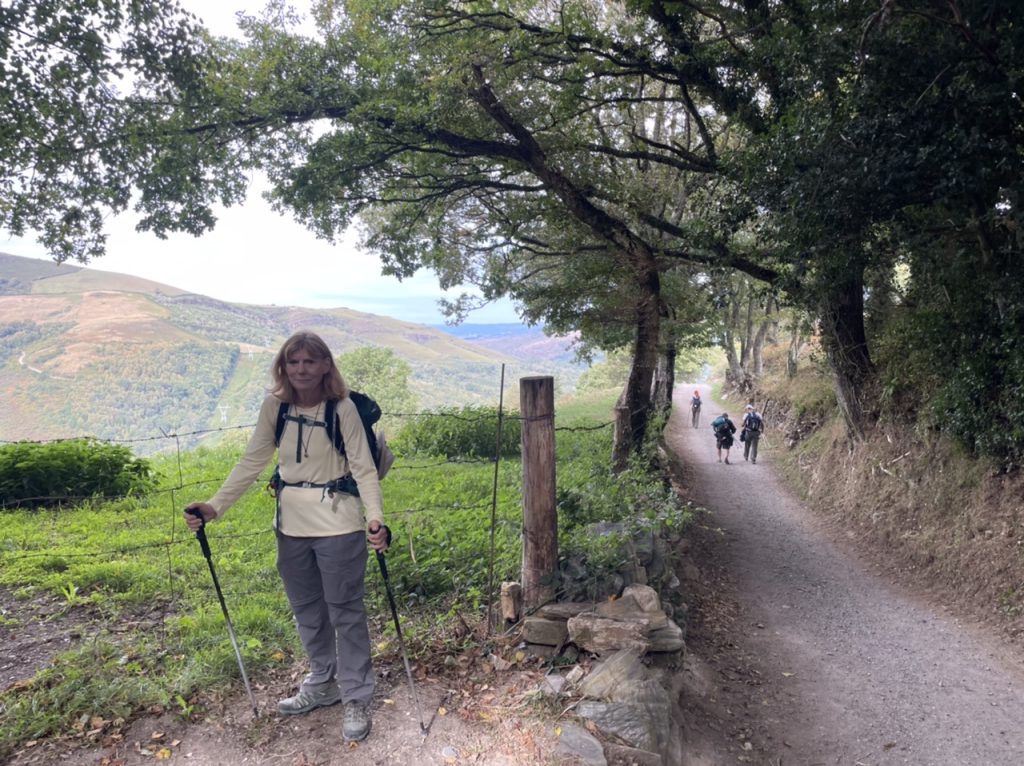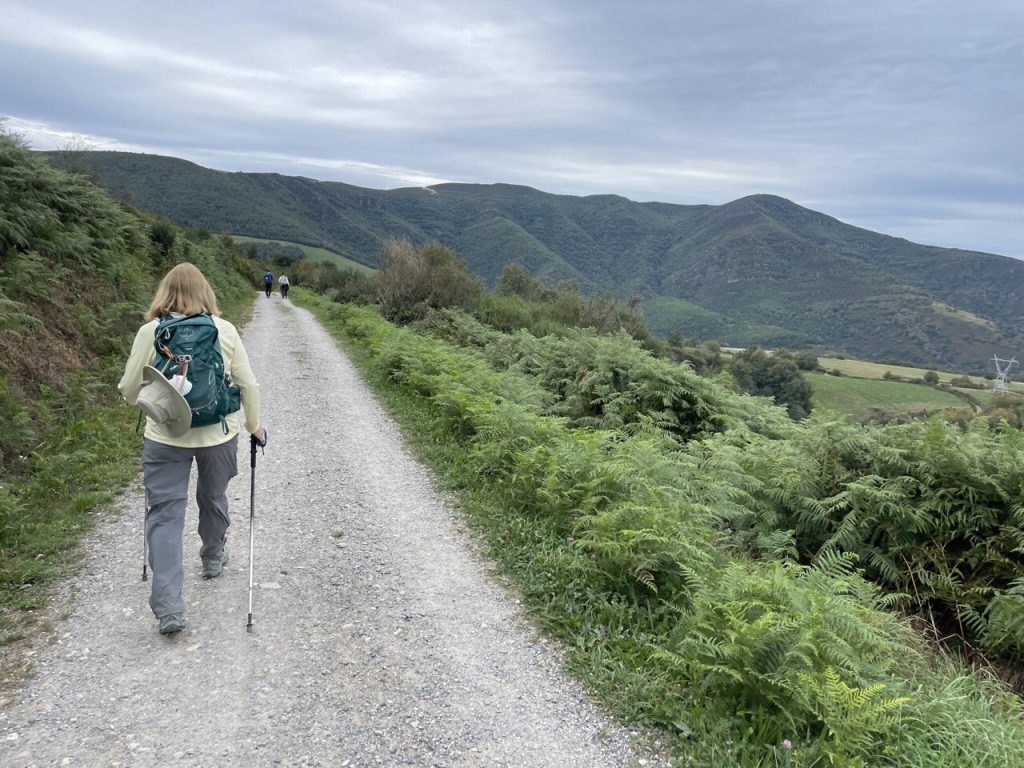 Room with a view.
In the village of Tricastela, we had a second floor room. And in Spain, the ground floor is numbered zero, so to the California Chicas, that meant three flights of stairs to climb.  The view from our window was an interesting mix of old and new.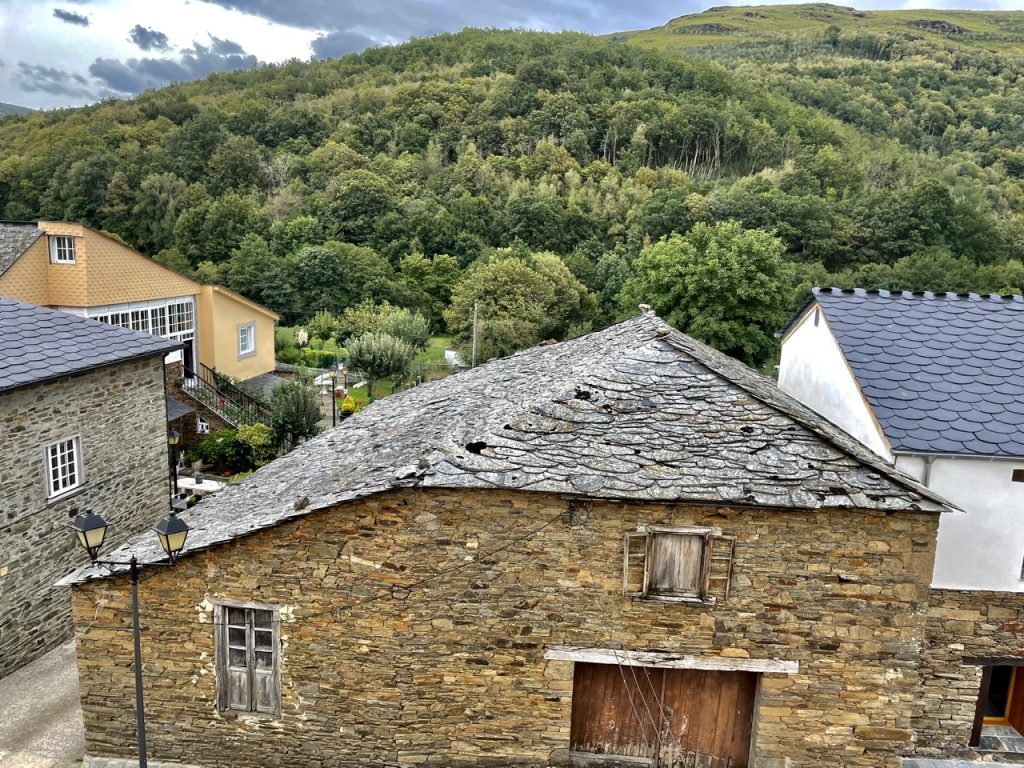 Nothing special about the room, but for you fans of Donna's collection, here's last night's, below.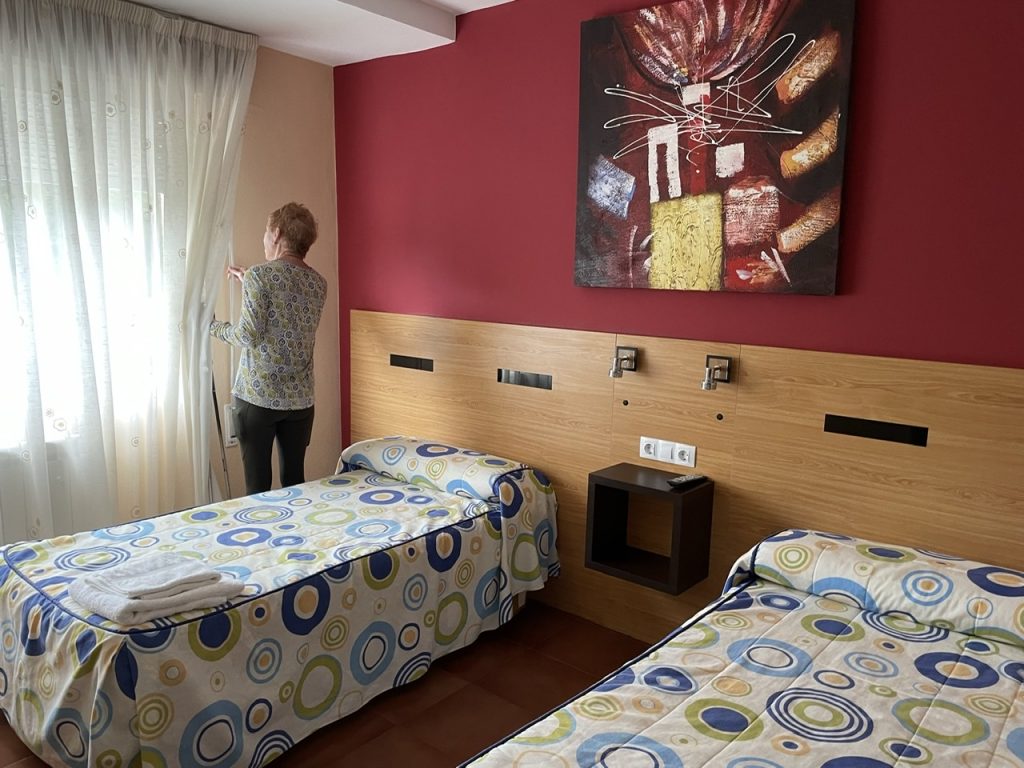 And the night before's, also below.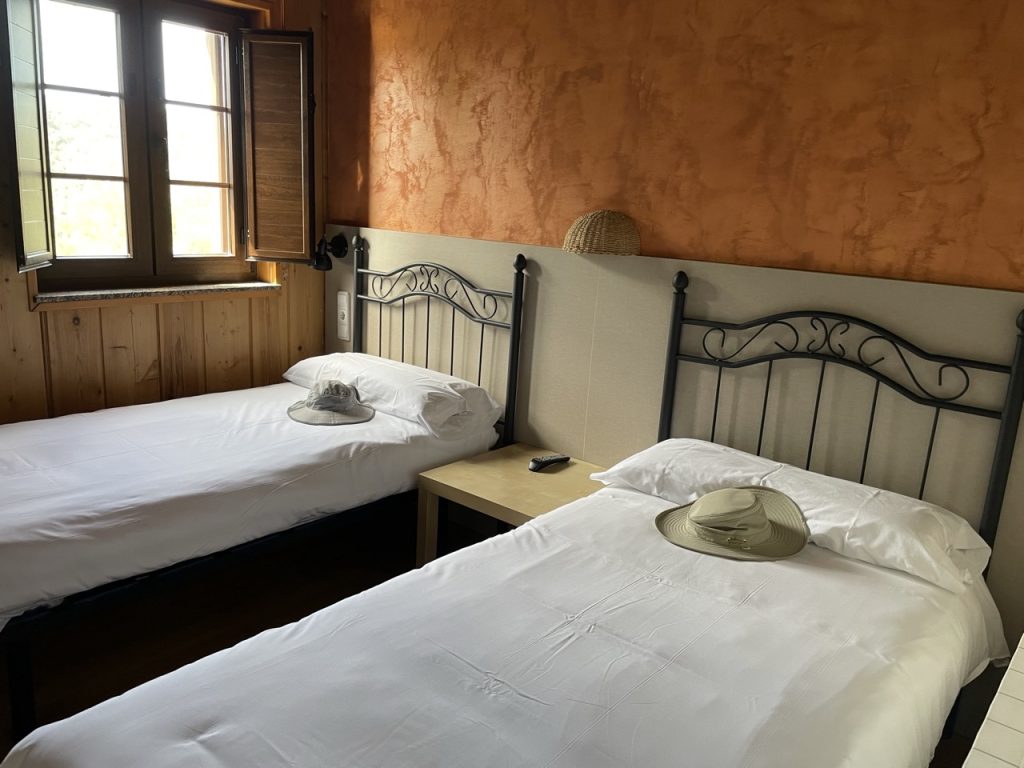 Sarria is a big deal. That's where we are tonight.
In order to get your Compostela certificate, you have to walk at least 100K. (Bicyclists have to ride at least 200K.) Sarria is 111K from Santiago, so it is the starting point for hundreds of people.
Last time, I let the crowds get to me, mostly when perky Pilgrims practically ran ahead of me that first day. But now, I don't compare myself. I remember Teddy Roosevelt's quote, instead:  "Comparison is the thief of joy."
This time I'm actually looking forward to seeing, greeting and maybe even meeting a few new people.
Here are a couple of video clips to enjoy from today.
(I have no idea why one looks like a video and the other is a link. Working from an iPad is a challenge.)
And a few fun photos.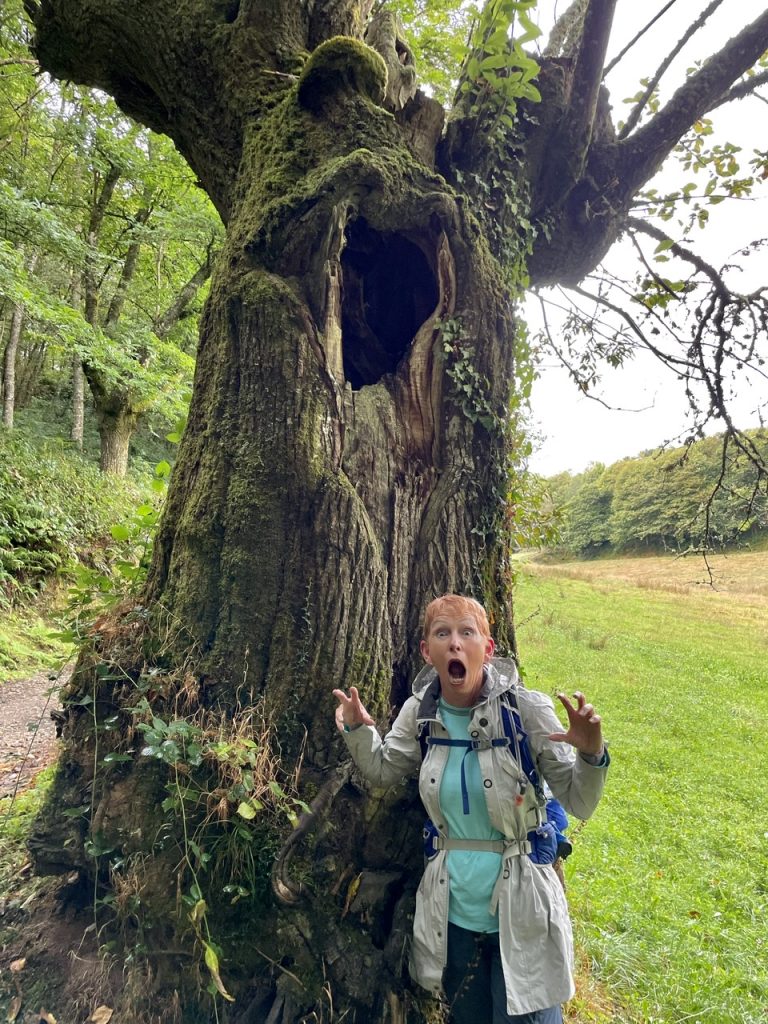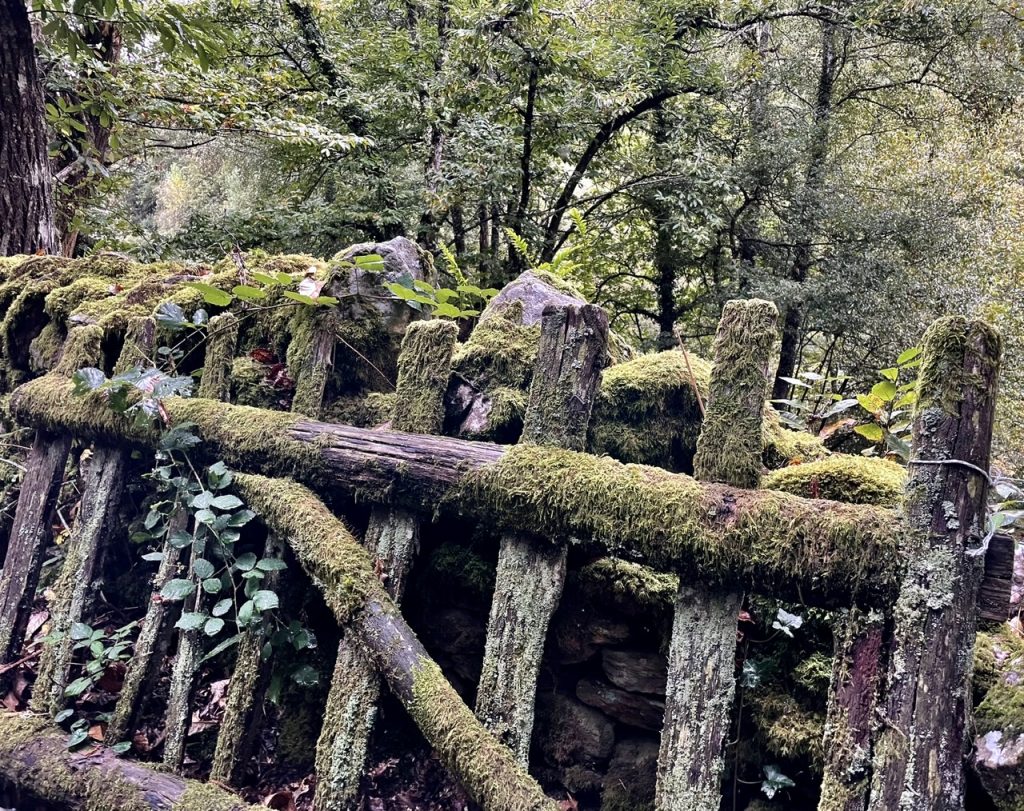 Five more walking days left. Wow.
Ultreia!