Memorize the Moments
Do you ever have a day or an experience in which you think, "I have to memorize this moment"? I remember saying that to myself on my wedding day. (And on my daughter's wedding day, which was Sept. 18 last year. It's also the day we'll walk into Santiago tomorrow.)
Today, the day before we walk into Santiago was one of those days.
Will this be the last babbling brook we hear on the Camino?
Another "cathedral forest arch." Will there be more? I don't remember.
Will we see the 4 Hermanos (Brothers) again? The Denver Sisters? We had better get photos. (We actually got phone numbers so that we can connect in Santiago tomorrow.)
Click HERE for the answer via video.
Our morning selfie included a new friend.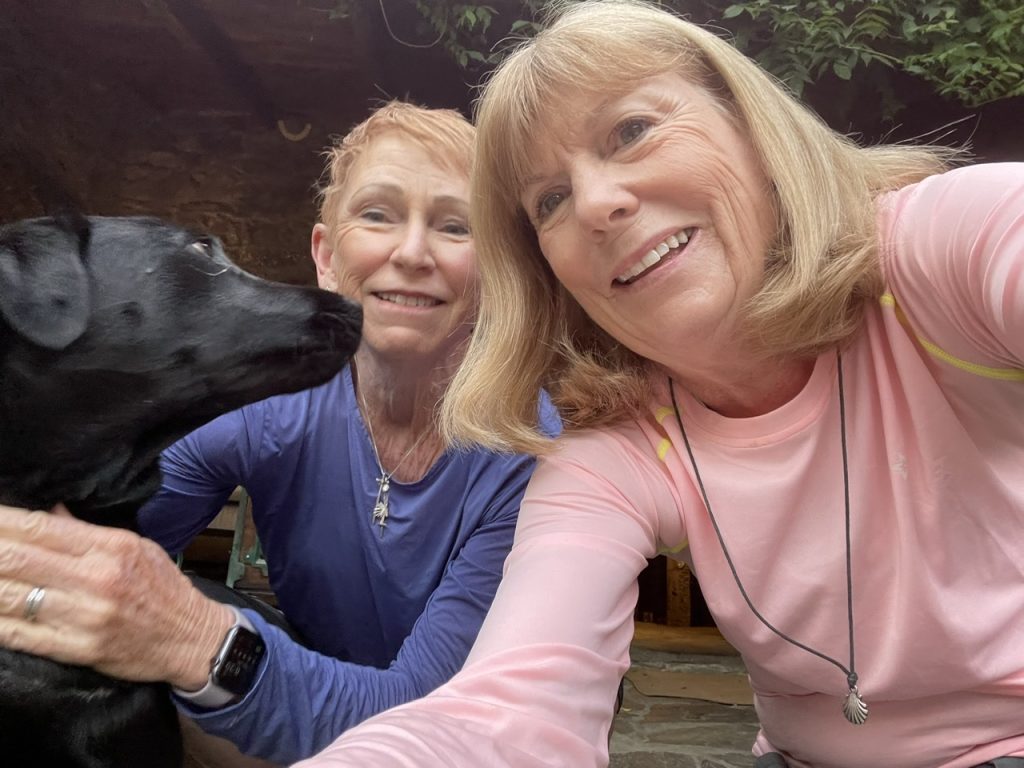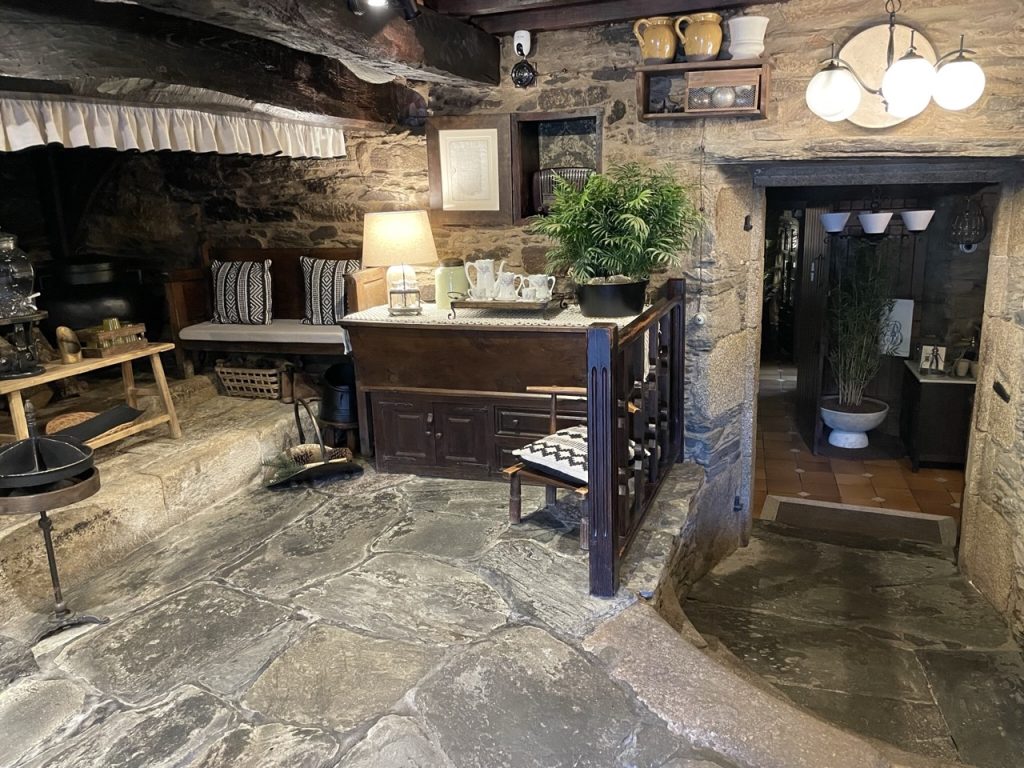 And here it is Saturday morning when we left.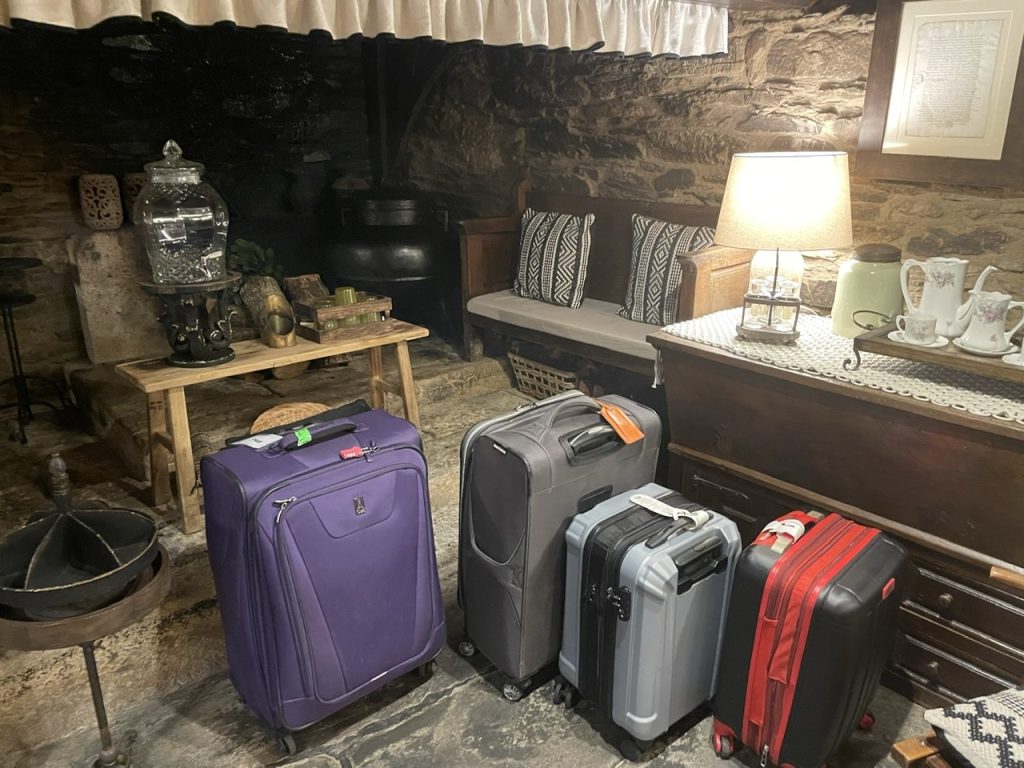 Here's a video of our rest break. 
Tonight, our window is the one on the right.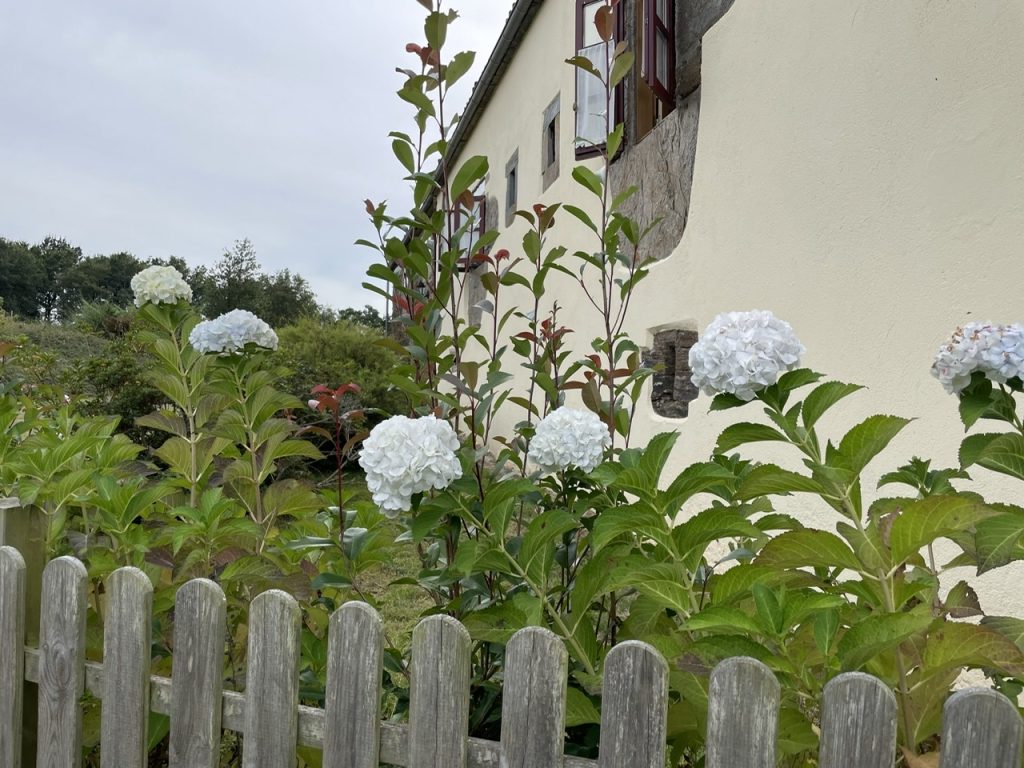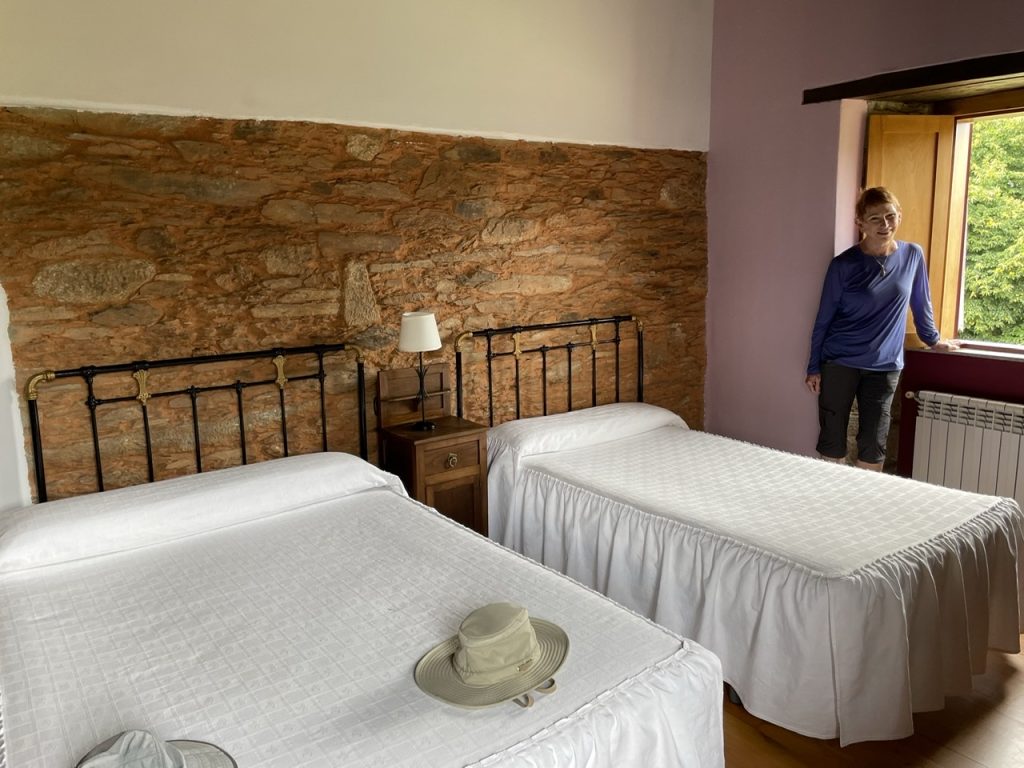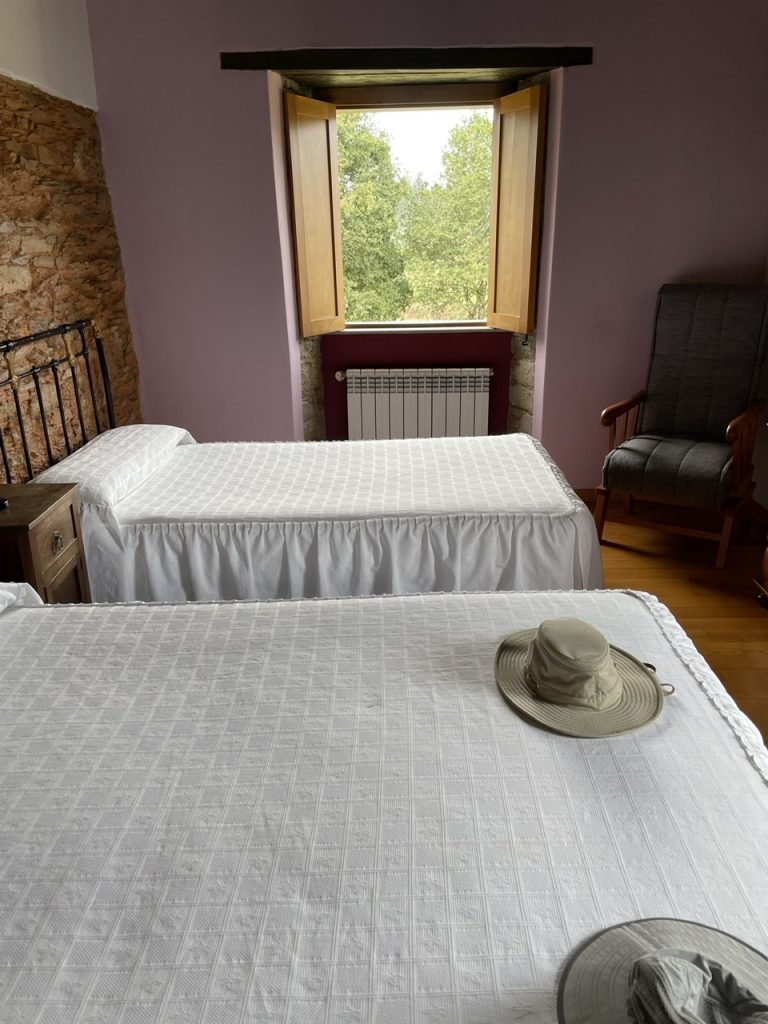 And the view from the window: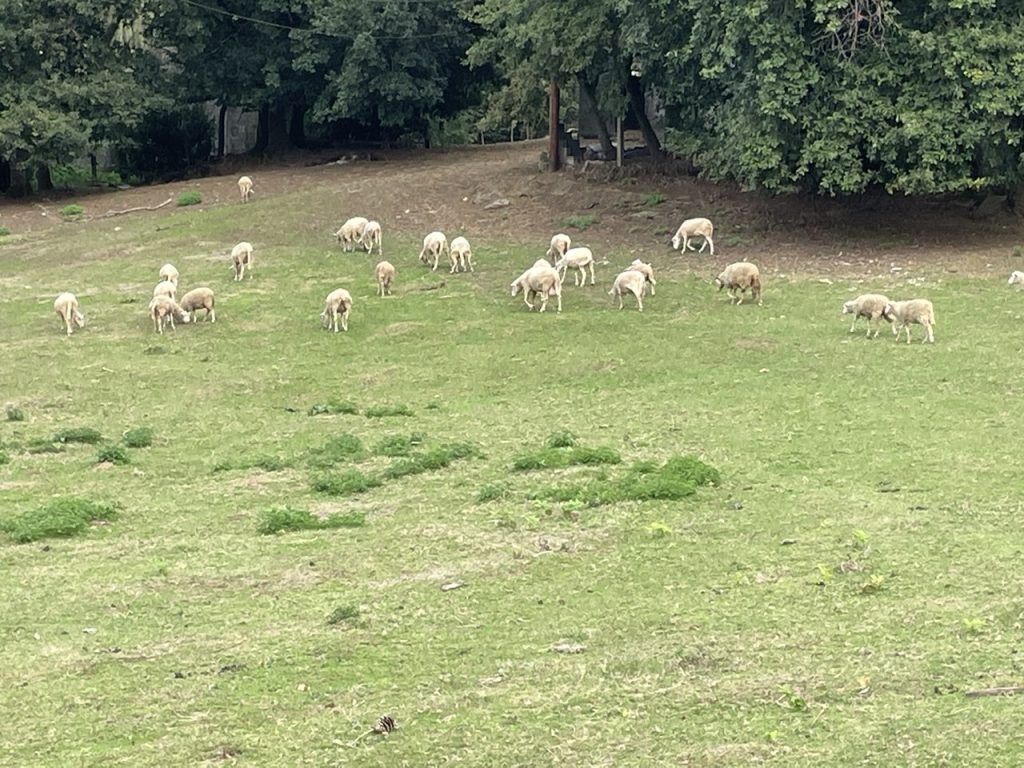 God bless, and good night.
The California Chicas