The terrain and scenery can vary dramatically in one day.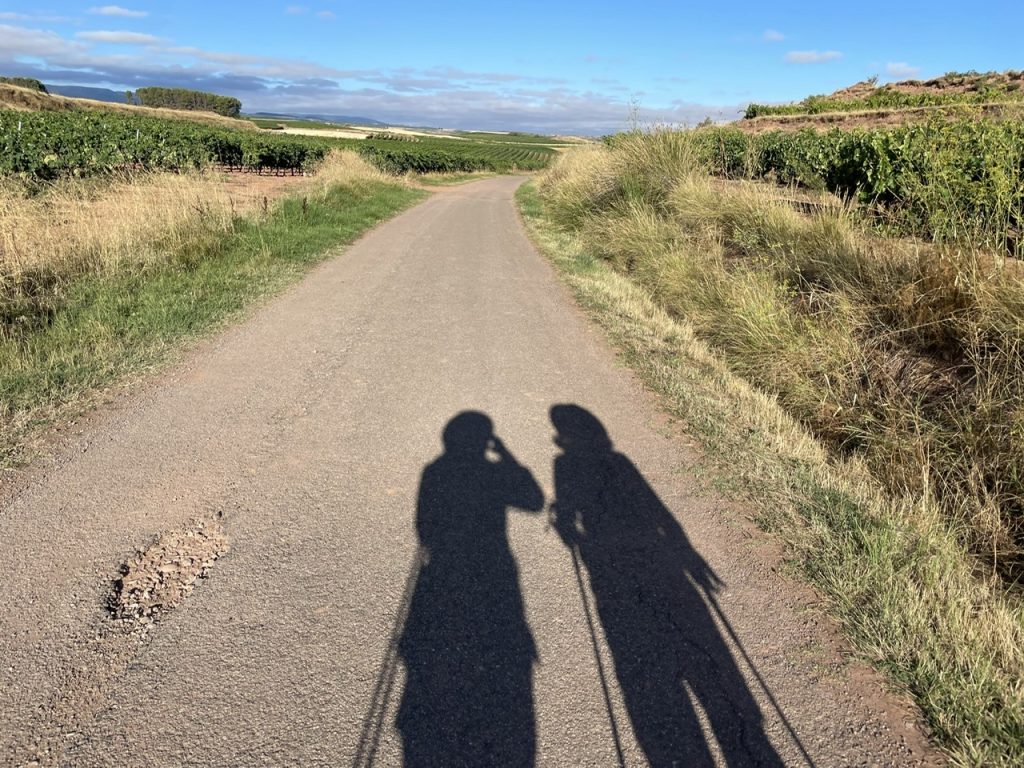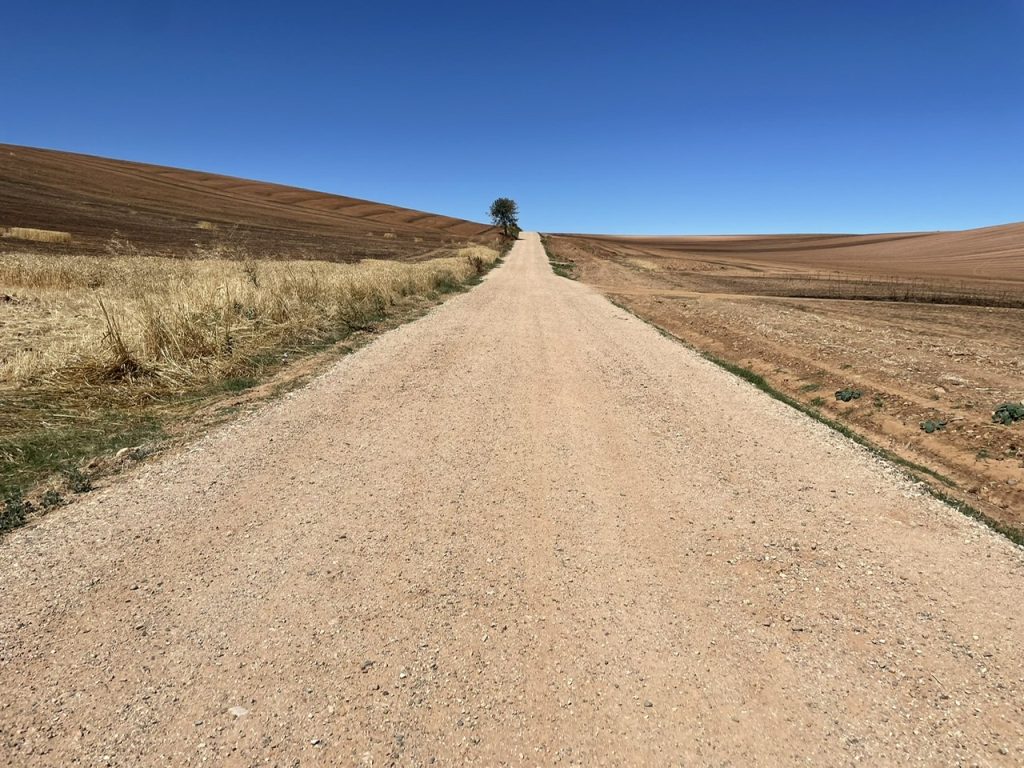 And, for fans of the "Room with a View" Series, here's that night's lodging.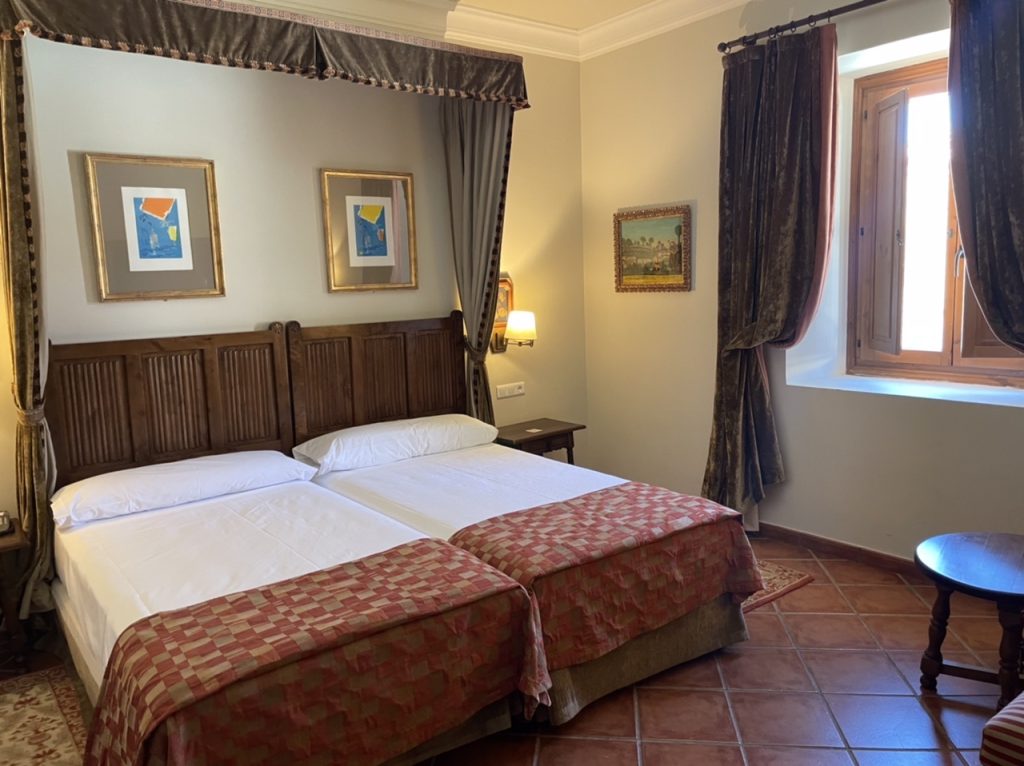 We reminded ourselves that patience is a virtue and waited for her suitcase to be retrieved and delivered. We sat in the shade, in a cafe on the Calle Mayor (Main Street), comforted by cold sangria.
The view from the room's window? Good reason to search elsewhere for the sangria.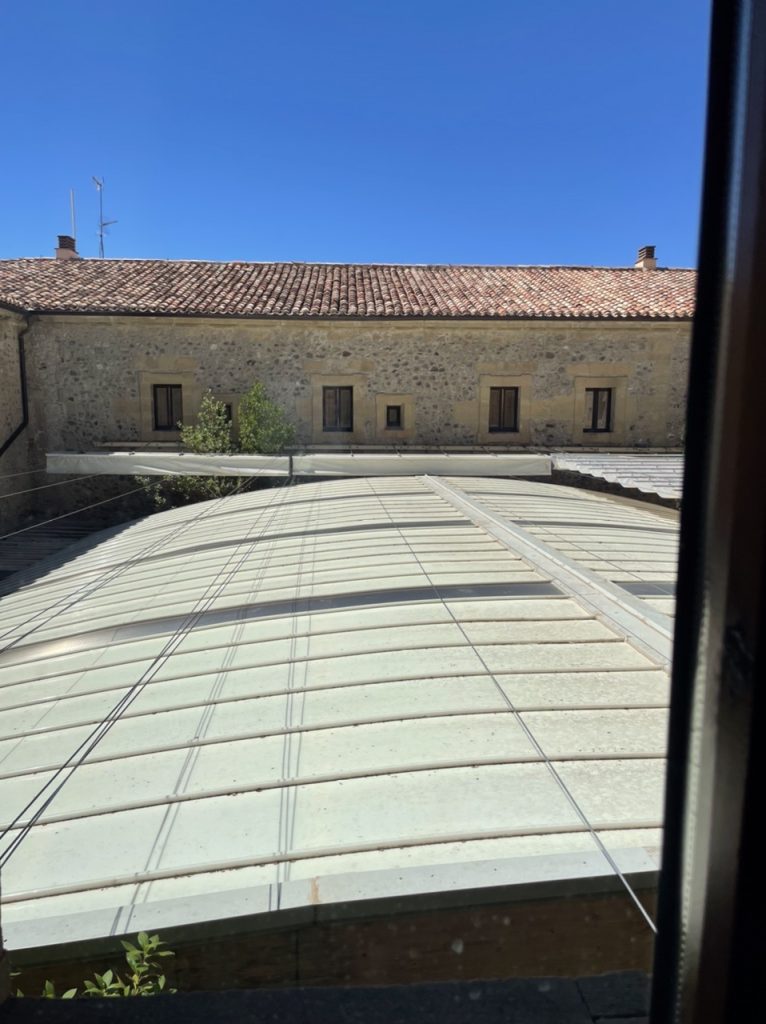 Later, waiting for the "early" dinner seating at 8:30 p.m. at the other Parador in town, we were treated to people watching on the square.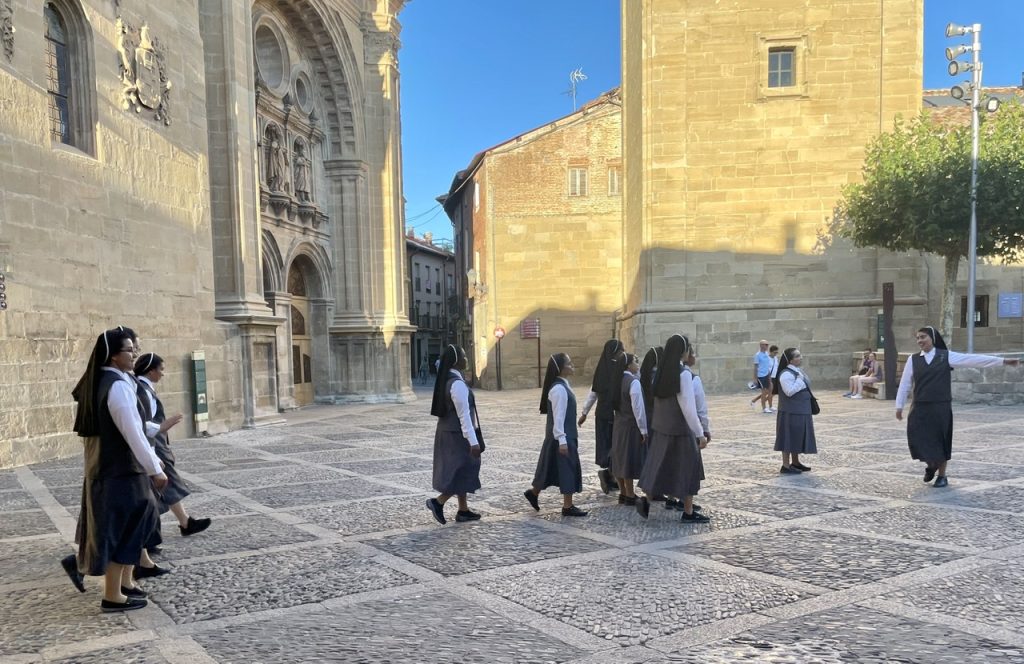 We didn't get to bed until 11 p.m., so not as much sleep as we would normally like, but when in Spain . . . You're going to eat late.
Here's our selfie the next morning, in front of the hotel's tribute to Peregrinos. (That's us. Pilgrims walking the Camino.)
And then, the highlight of the morning was seeing two new favorite young people. Meet Ponytail and Provence. (She's Ponytail. He's Provence. More on them later.)