About 400K Down and About 400 More to Trample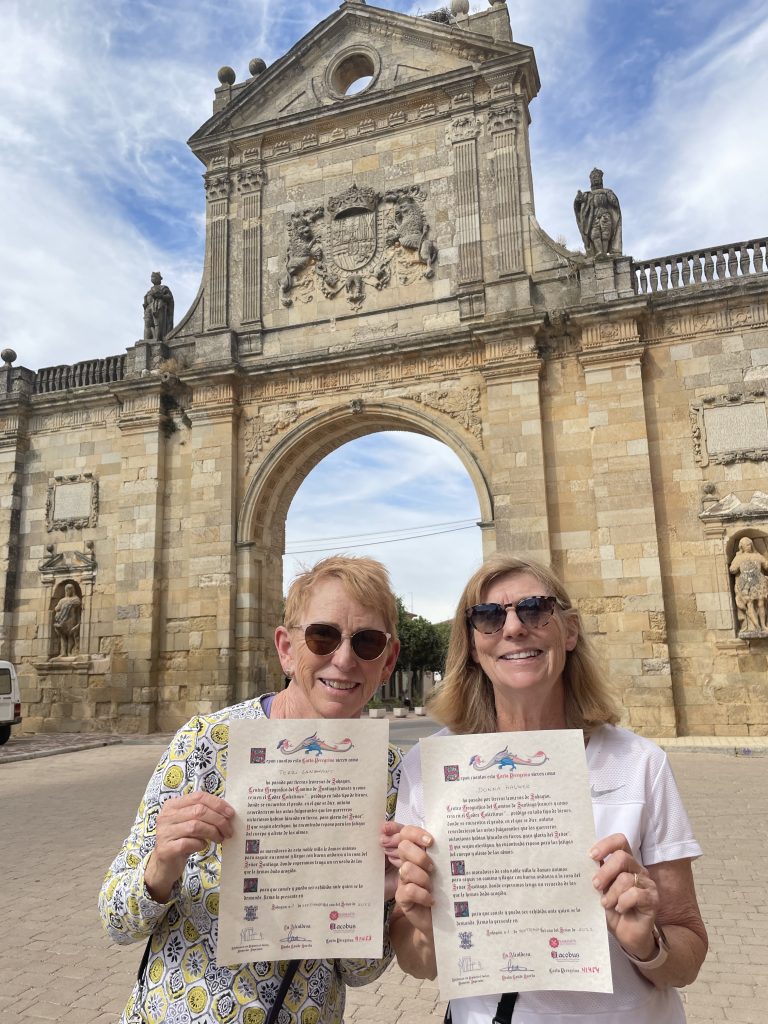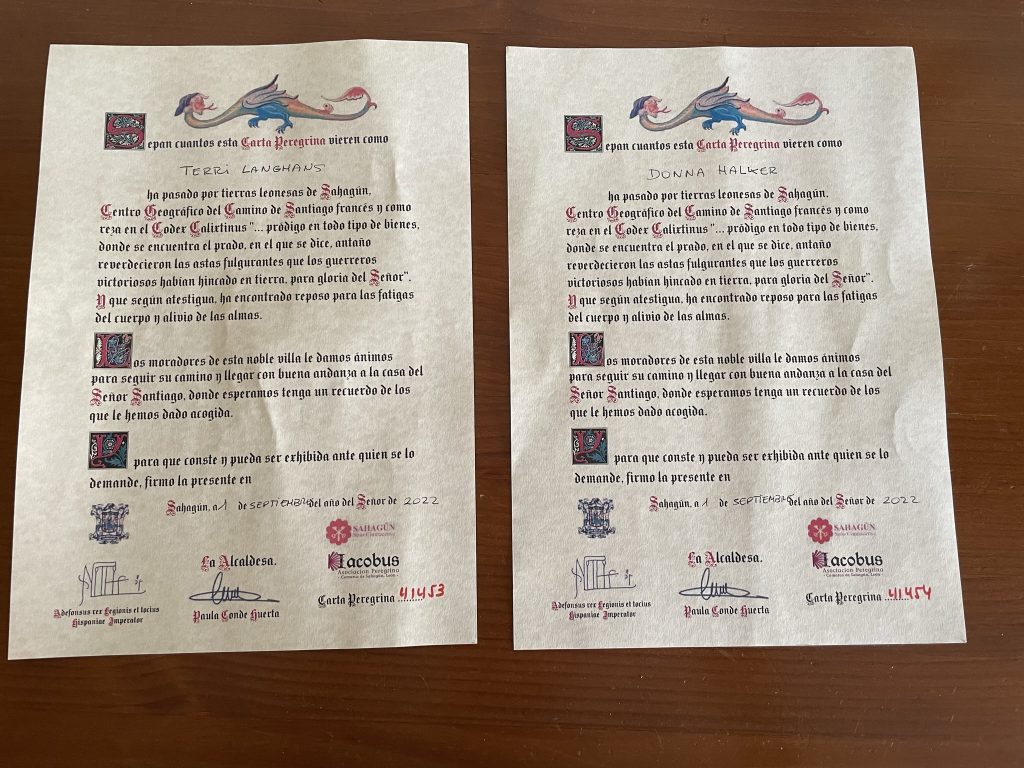 23K in Great Weather this Time
It was this segment of the Camino three years ago that taught us the hardest lesson we were to learn.  When you put on your raincoat, put on your rain pants, too.
Why?
Because without rain pants, the water runs down your leg and into your shoes. Outsides of the shoes are Gortex, which is waterproof. Not true for the insides.
From 2019:
From today, Sept. 1, 2022:
Australian Friends from Adelaide
We've been enjoying Paul and Jenny from Australia, and tonight we encountered them again, here at the half way point. We may not be in the same towns again, so we were excited to ask a local to capture a pic.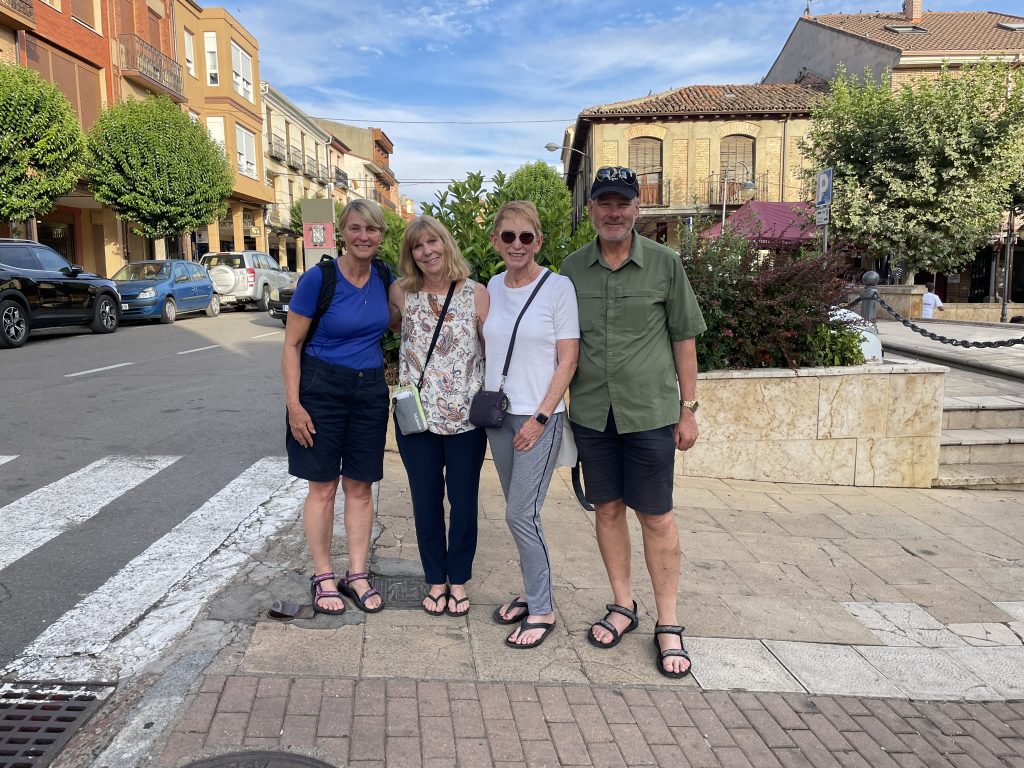 Buen Camino to all!