We started Day 4 right on the coast in Viana de Costello, Portugal. Unlike the other mornings, our lodging was right on the Camino. That means you don't spend X amount of time or–more importantly–mucho kilometers getting to the day's starting point. Our walking notes start with 0 (zero) K, which today meant, right out the front door.
Within 20 minutes we were giddy. THUNDER. Then lightening. We'd been carrying our rain gear the last 3 days, and when we could see and hear the splats of the raindrops, we huddled next to a high stone wall and under some vines to don our rain gear.
Sooo much better than yesterday's 92 degree steep accents and decent…on cobblestones.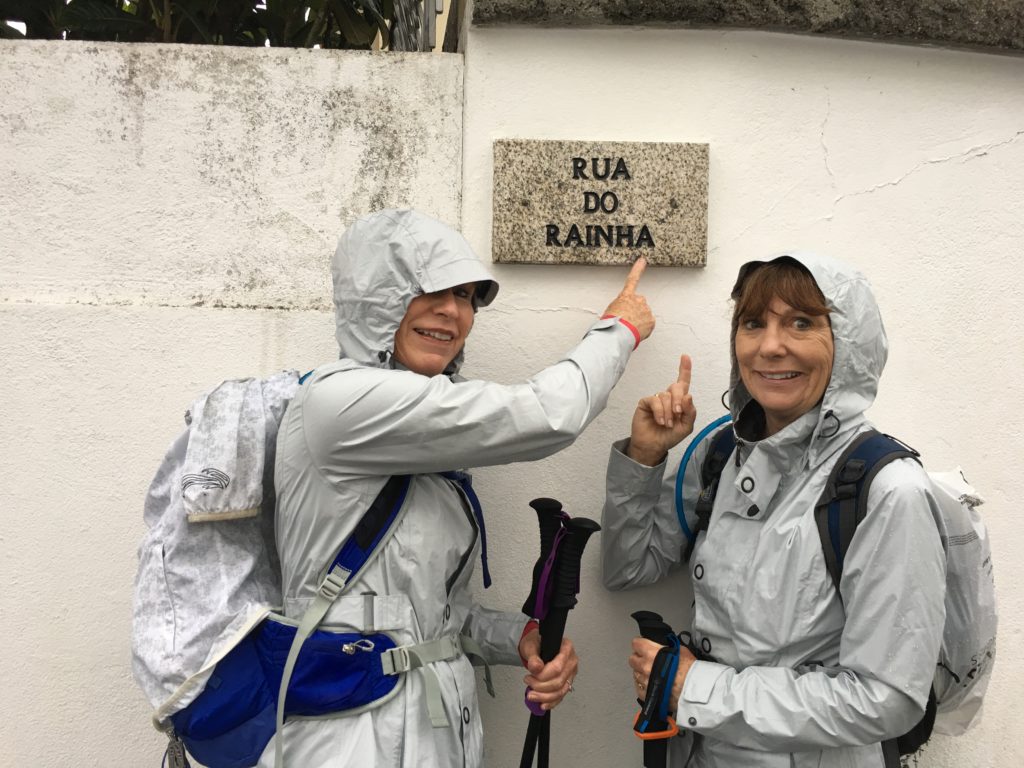 We hiked through neighborhoods cut into the mountain, narrow paths framed by high stone walls covered in moss, and dense wet forest. Because the cobblestones engage muscles I never knew I had, I found immense joy when even the shortest section of the path involved a semi-consistent surface. Like asphalt.
The forest floor is my favorite. Soft, giving and almost bouncy compared to the crazy cobblestones.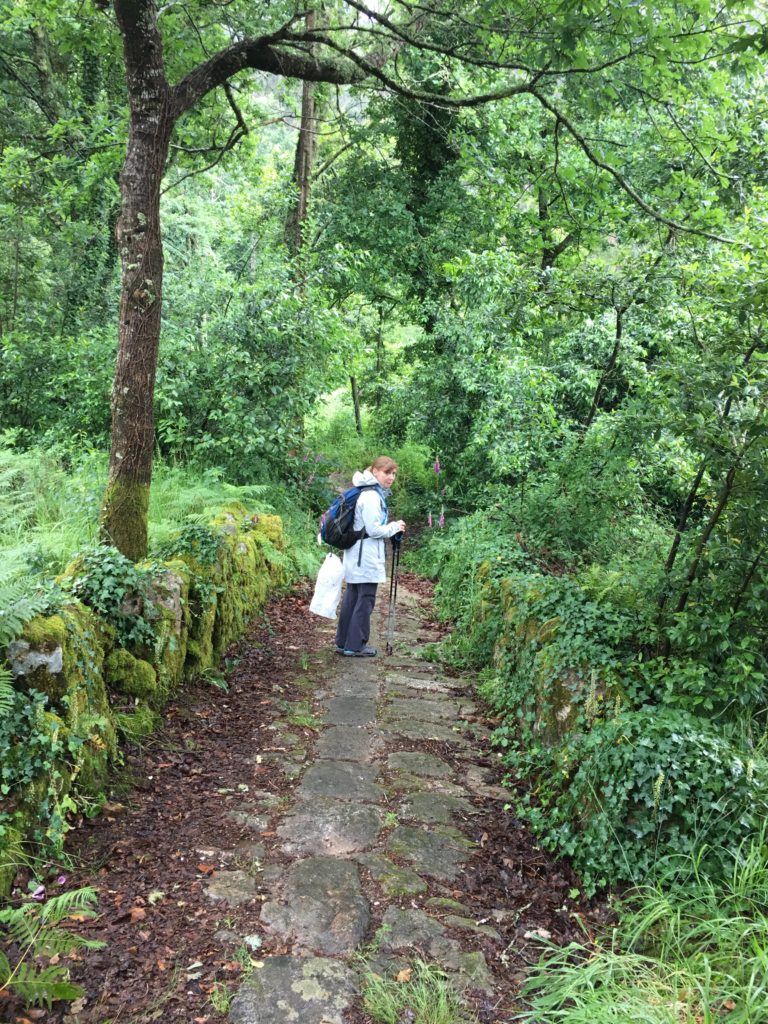 We were in and out of rain gear a couple of times. This is as close as I get to a fashionista photo, in that my shoes match my shirt.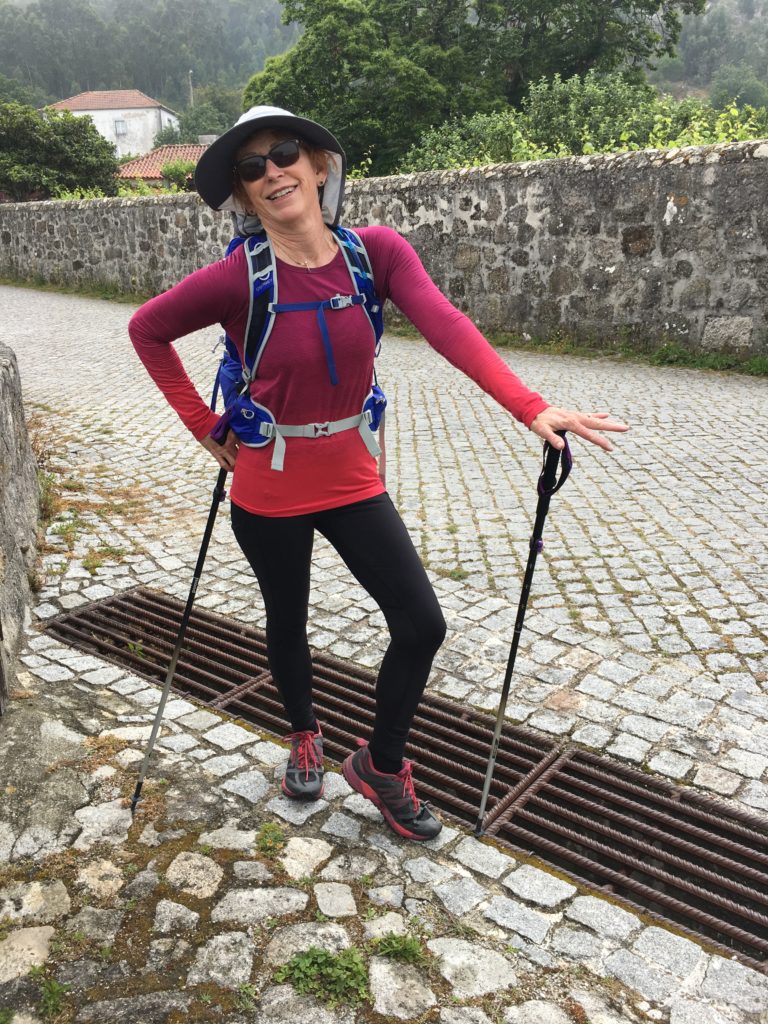 DAY 5 interjection.
I know several of you are following my blog for updates, and I need to say now that my blog may not be updated daily. In fact one of my insights along this Camino is that I have a lot of "self talk" as I walk along the lines of "oh, how will I describe this or that?"
Don't get me wrong. I love writing. I love thinking about what I will write. But I realized today that I am not in the present when I am thinking about getting to the next lodging where I will be able to post. If I can. Will I?
And I haven't been able to do so as easily as I'd like. So bear with me. I will post here when I can. (Facebook is super simple, but basically a photo album for me.)
I wrote the above from Day 5, having crossed from Portugal to Spain. In the rain. All day. With no complaints. For now, it is what I do. Walk.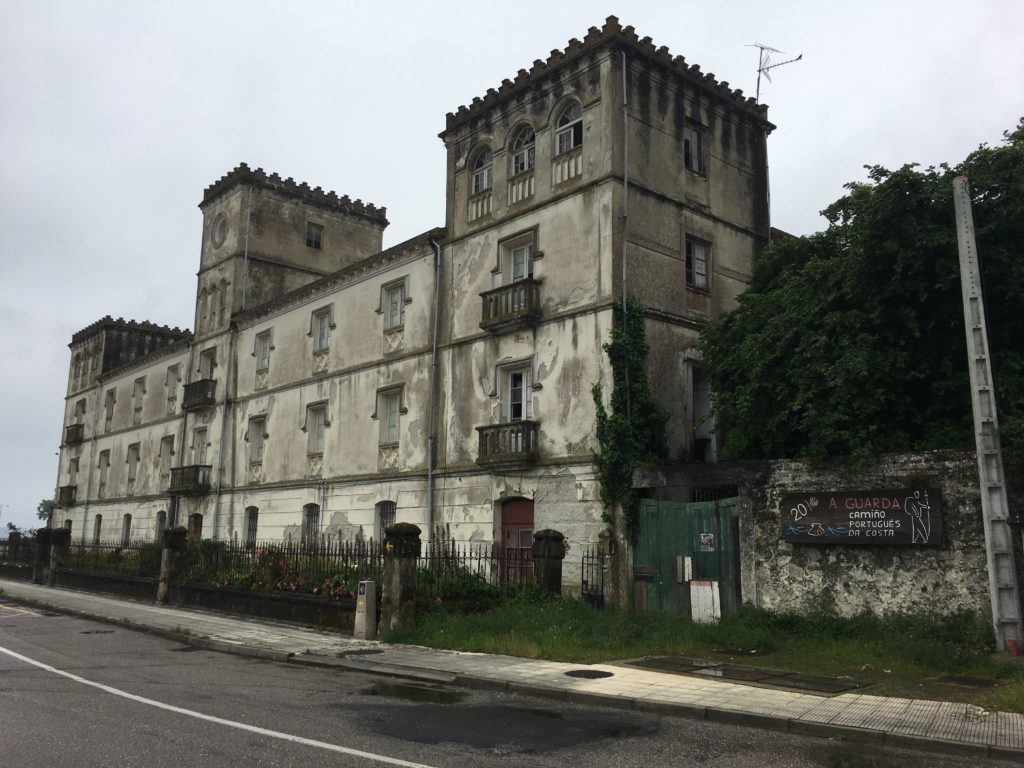 We are staying in a hotel that is converted from a convent founded in the 16th century.  We had to wander around to kill time for dinner because the restaurants don't open until 8:30 pm.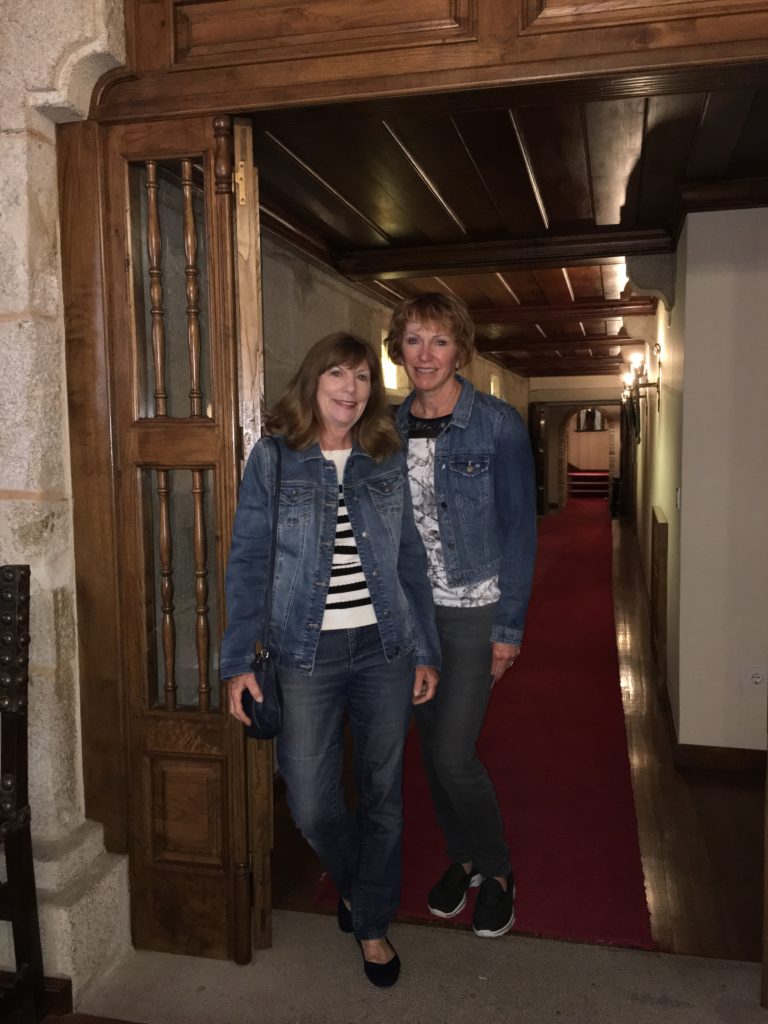 Ulteria! (Loosely translated, keep on going!)
Terri and Donna by proxy