In May of 2017, my friend Donna Halker and I walked about 180 miles of the Camino de Santiago Portuguese Coastal Route. We had planned on walking the Camino Francigena from Luca to Rome, Italy, in 2018, but my breast cancer diagnosis, surgery, chemo and reconstruction surgeries got in the way. As in no way.
CaminoWays.com was understanding and generous. They applied our deposit to a 2019 trip, which we decided would be the "real" Camino, aka The French Way. Except for the Pyrenees. We're going to skip that part and start our 300-mile trek across Northern Spain in Burgos, aka the beginning of the Meseta. I know. A lot of people hate the Meseta for a boatload of reasons that include it's hot, boring and flat. I've heard that some Pilgrims actually bike the section between Burgos and Leon.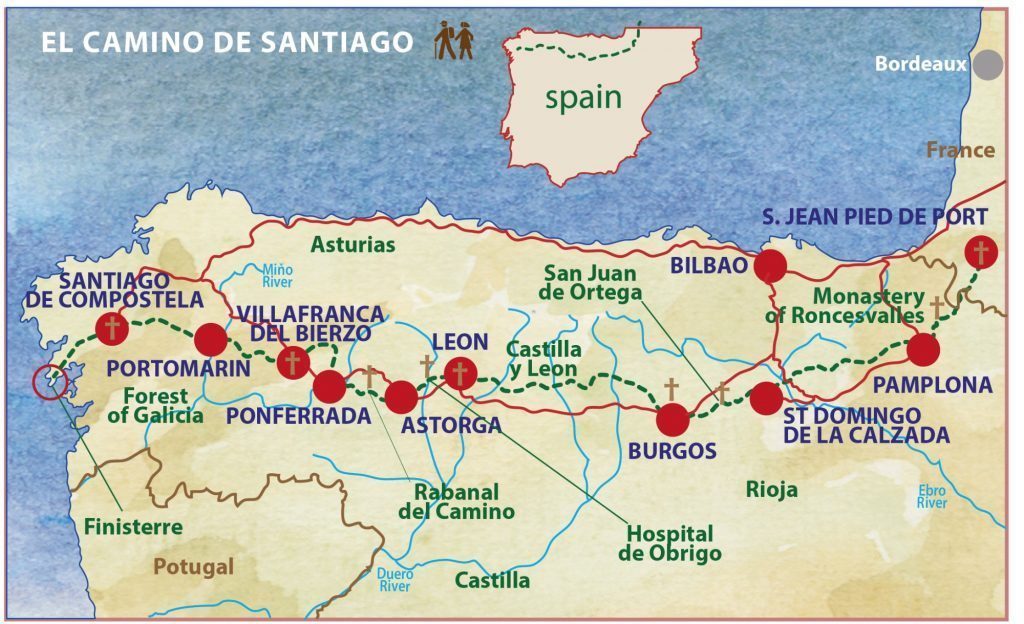 Nope. Not Donna and I. Meseta means plateau in Spanish, and we think that's a peachy way to kick off 22 days of walking. We'll each be carrying a daypack that weighs about 10 pounds or so, or at least they did in "rehearsal." Daypack is the operative word in the preceding sentence. Camino Ways has made arrangements to move a suitcase from lodging to lodging. They also have made room reservations for us each and every night.
Last time we joked around that by having reservations each night, and "only" having to lug a daypack during the day, we really couldn't call our 2017 Camino a Camino. We teased that it was probably more like spa-mino. Until the end of the first day.
Yes, we know where we'll lay our heads at night. No, we don't have to carry more than 10 to 15 pounds on our backs every day. Trust me. It's still a Camino.
We start our Camino on Sept. 10, 2019. My 64th birthday. Donna will be 70 in November. (Sorry, dahling. If you want me to delete that, I will.) My last cancer surgery was July 12, 2019. (Heck, let's say it's my last surgery EVER.)
We. Are. Ready.
Practice Makes Persperation
Last week Donna and I did a 10-mile training hike in Crystal Cove State Park in Laguna Beach, CA. We've each been averaging at least a 10K walk a day on our own for the past few weeks, albeit mostly on sidewalks. The training hike was a full dress rehearsal, including poles and backpacks.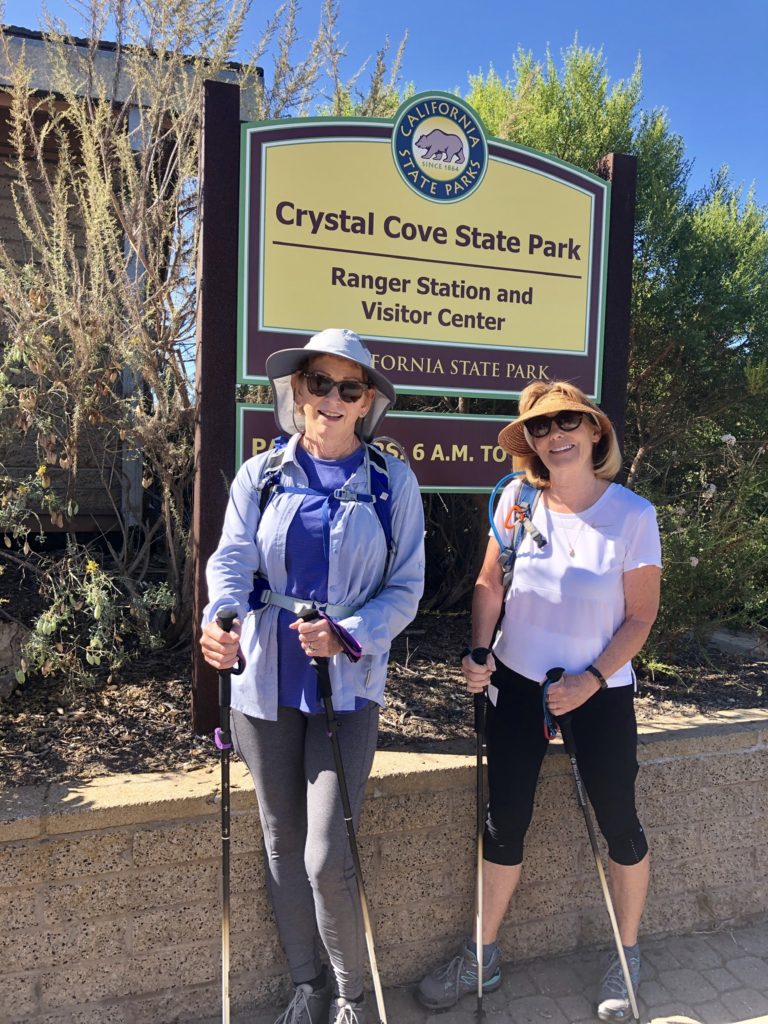 I wore what I figured would be my hottest hiking clothes. And by "hottest," I mean those most likely to make me sweat. We had the option of the Easy, Moderate, Difficult or Strenuous trails, and we chose the latter. After all, we have a couple of 20-mile days on the Camino, so theoretically we should have done another lap around the strenuous loop.
Except that the strenuous trail involved an elevation gain of 1875 feet. Less than the gain Day 1 over the Pyrenees! Mission accomplished in more ways than one. Sweat, check. Pyrenees, check.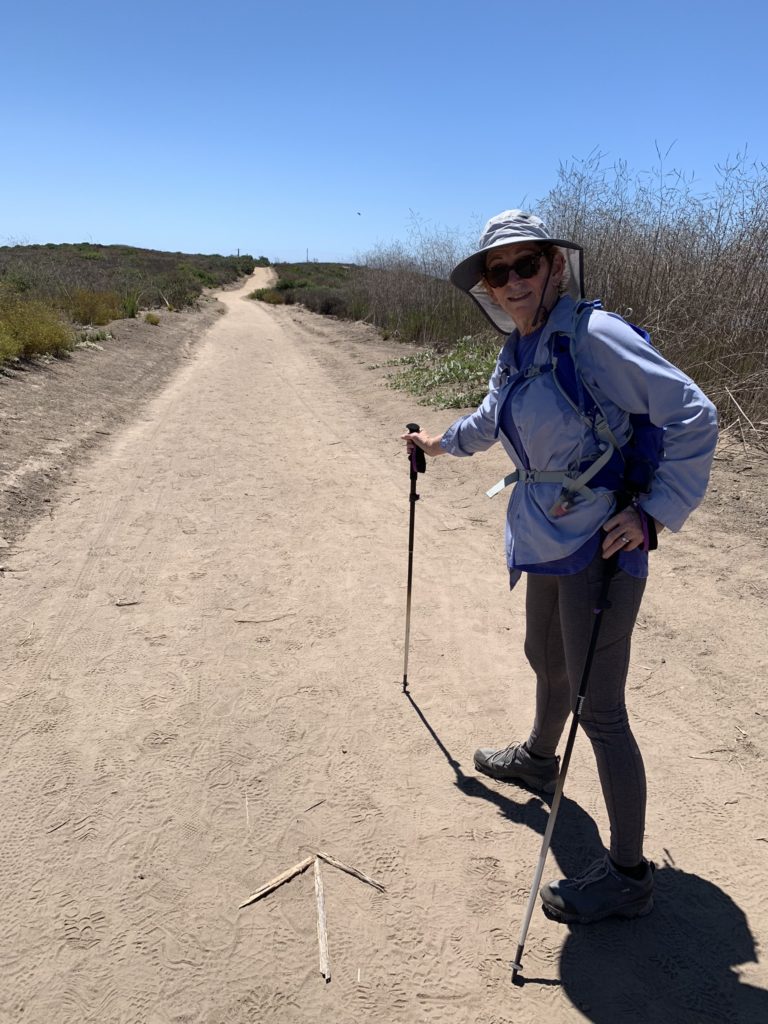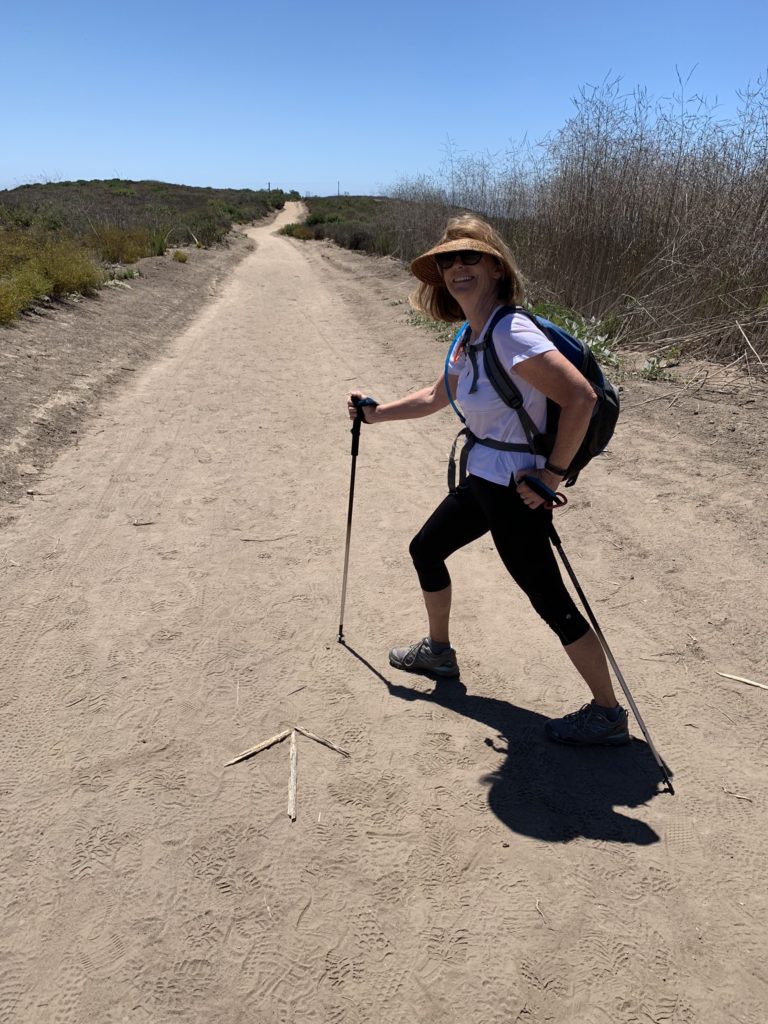 Celebrate Success
The Shake Shack in Laguna Beach was worth the vehicular U-turn and lallygagging around for parking. In Spain, our reward is likely to be be sangria and padron (aka shishito) peppers.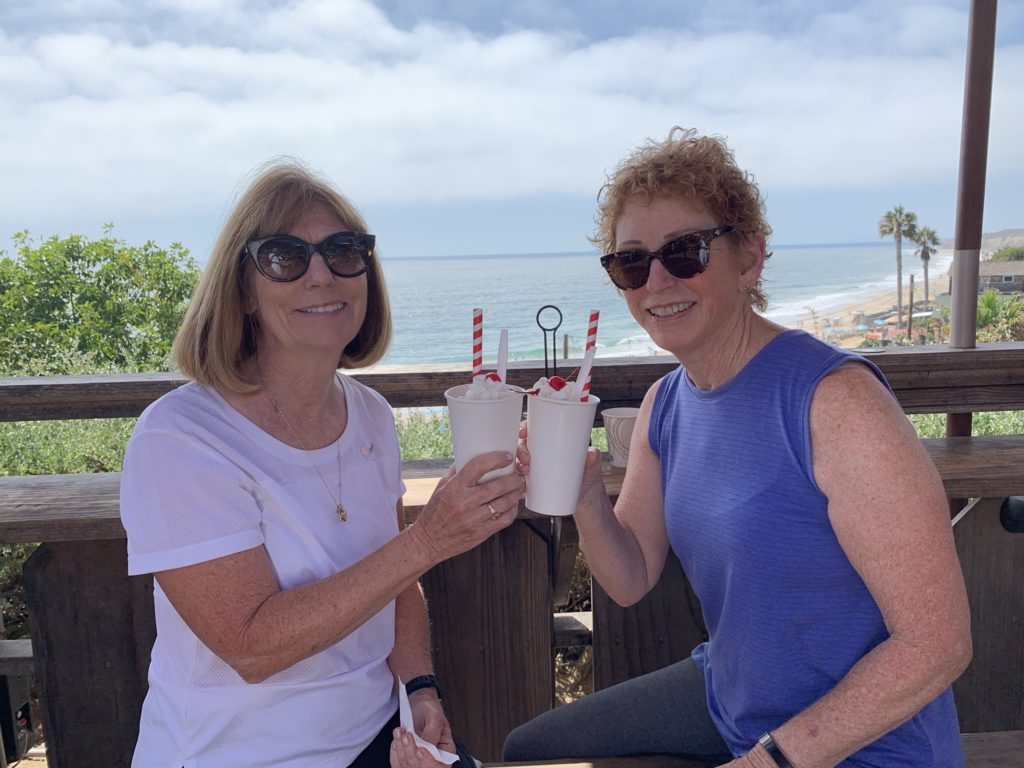 This post has been a test of the Can-Terri-Create-a-Post-From-Her-iPad-System. This is only a test, albeit a published one. In the event of an actual blahg post, Terri will be in Spain, tired, sore and excited to soon be horizontal.