A 24K Day with a Pleasant Surprise
Here's how our mental math worked. Anything under 20K (12.5 miles) was a short day. A short day meant we might arrive by 3 pm, which meant more time for the hand washed laundry to dry. And writing time for me. And sangria for both of us.
Anything over 20K could be a long day. On long days (15-20 miles), we hoped to arrive by 5 p.m. We knew we would be more physically tired, so we learned not to anticipate doing much more than shower, change clothes and eat dinner. Anything else would be a gift of time. The real key to mental health on a long day was to avoid "horse-to-barn" mode. That is where you put your head down, don't look around, don't talk (unless it is to ask rhetorically, "how much farther?") and your whole being is focused on one thing. Just. Get. There.
This long day turned out to be a short day: 18K. We checked our walking notes around the 14K mark. We figured we had 10K left to go and were checking the notes to see where the next "knife and fork" icon was. Donna pulled out the printed instructions for finding our lodging, just to have them handy. Good thing. Turns out our lodging was 6K before Palais de Rei.
Only 4K left to go! We could do that in an hour, maybe less. Get in early, do laundry (yes, that's what gets us excited) and still have time to relax.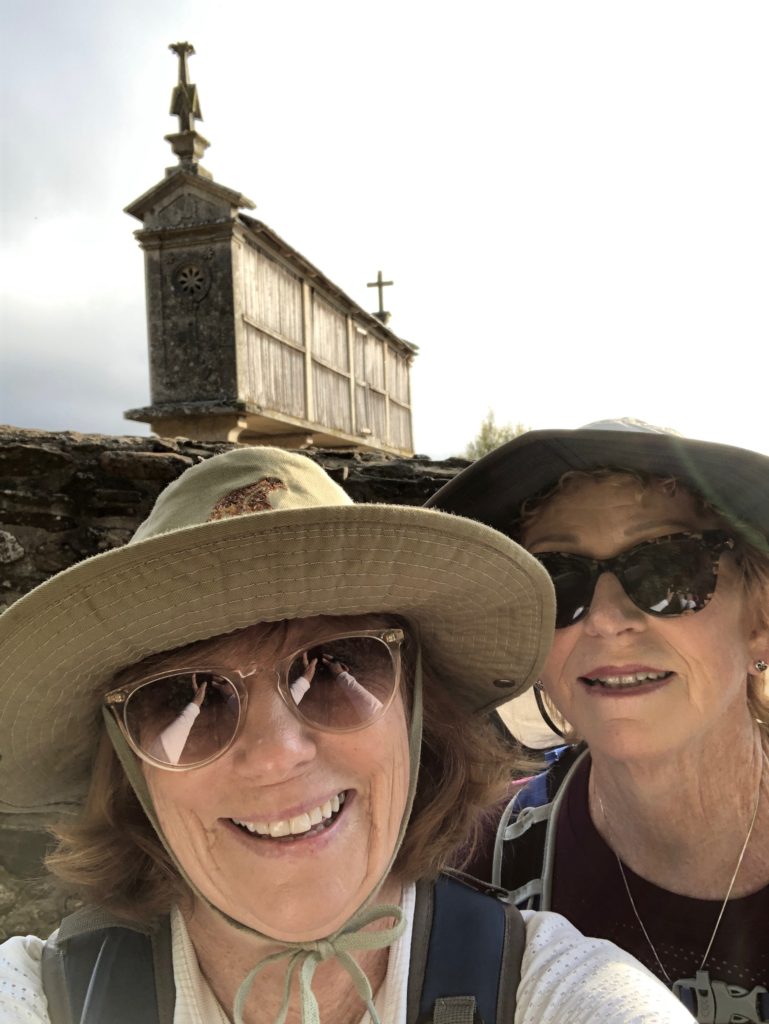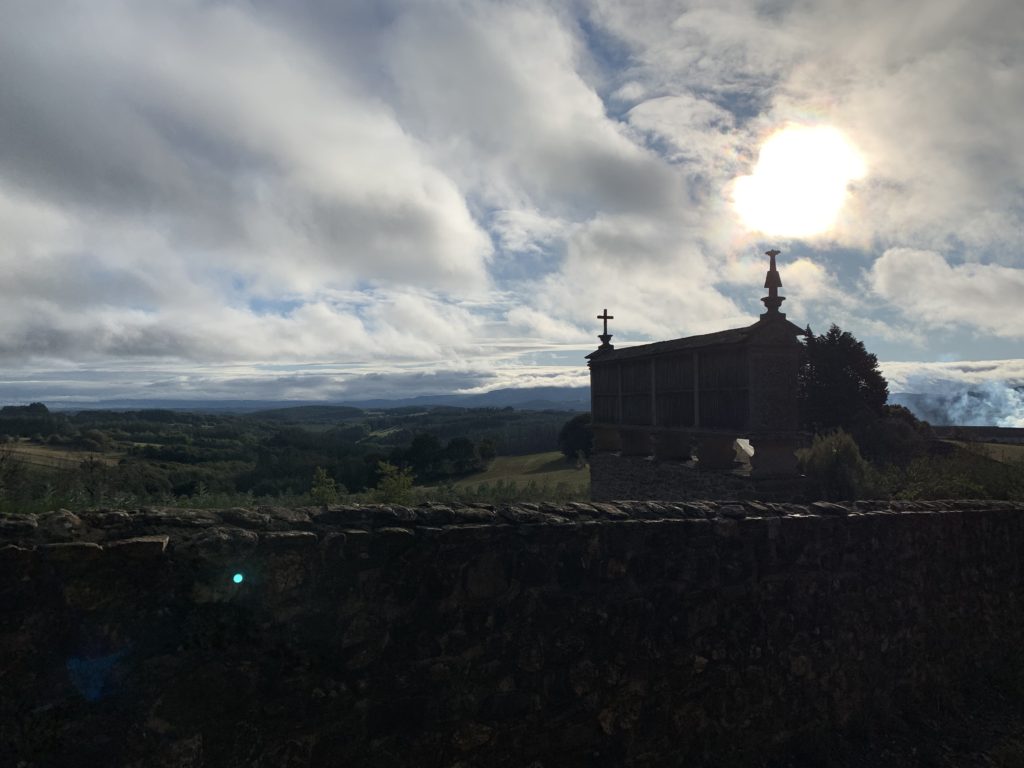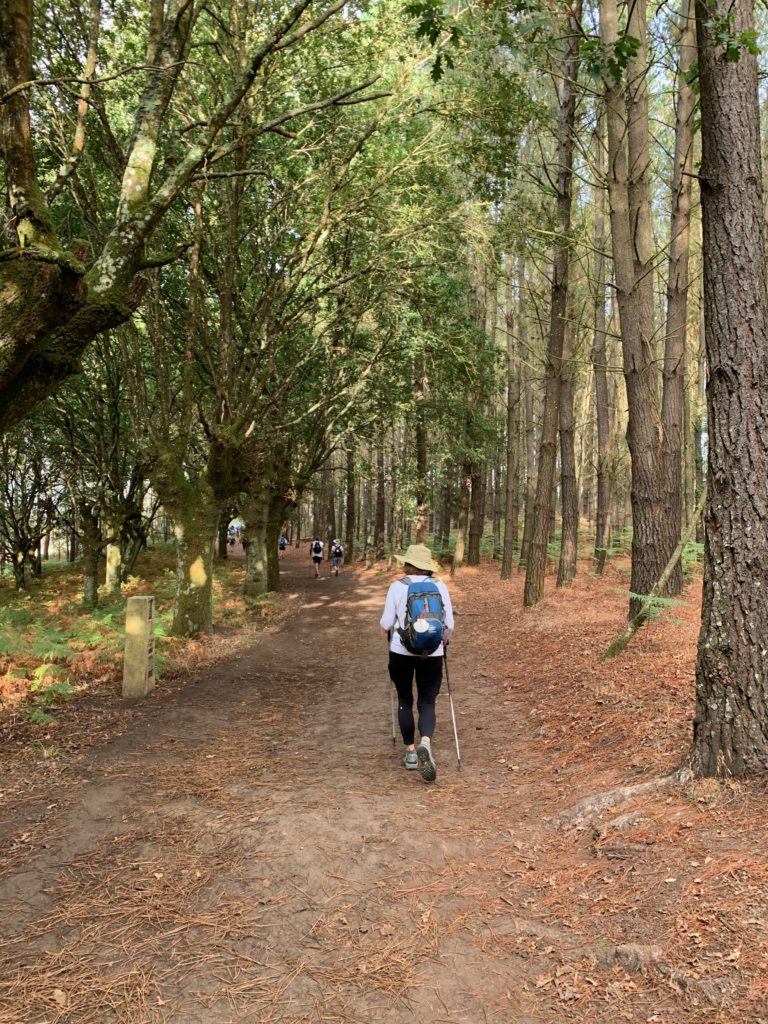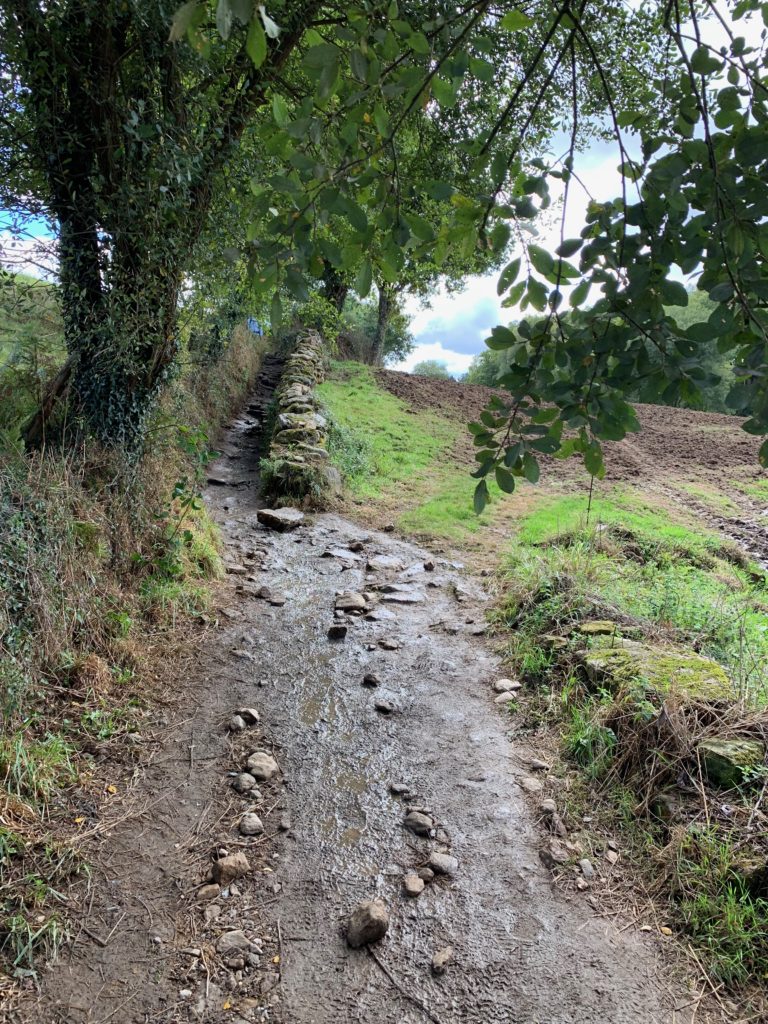 We were so excited to be early that we failed to take pictures. We stayed at a stone and wood remodeled rectory. It was right on the Camino, so we grabbed four chairs (two for our butts and two as foot rests) and positioned them in the front yard to watch the Pilgrims pass by.
"Hello DENMARK!" we hollered to Lise and her daughter Mette. We had been seeing them here and there every few days.
"Hey, hey Mickie!" we sang to Aaron's mom from Albuquerque, NM.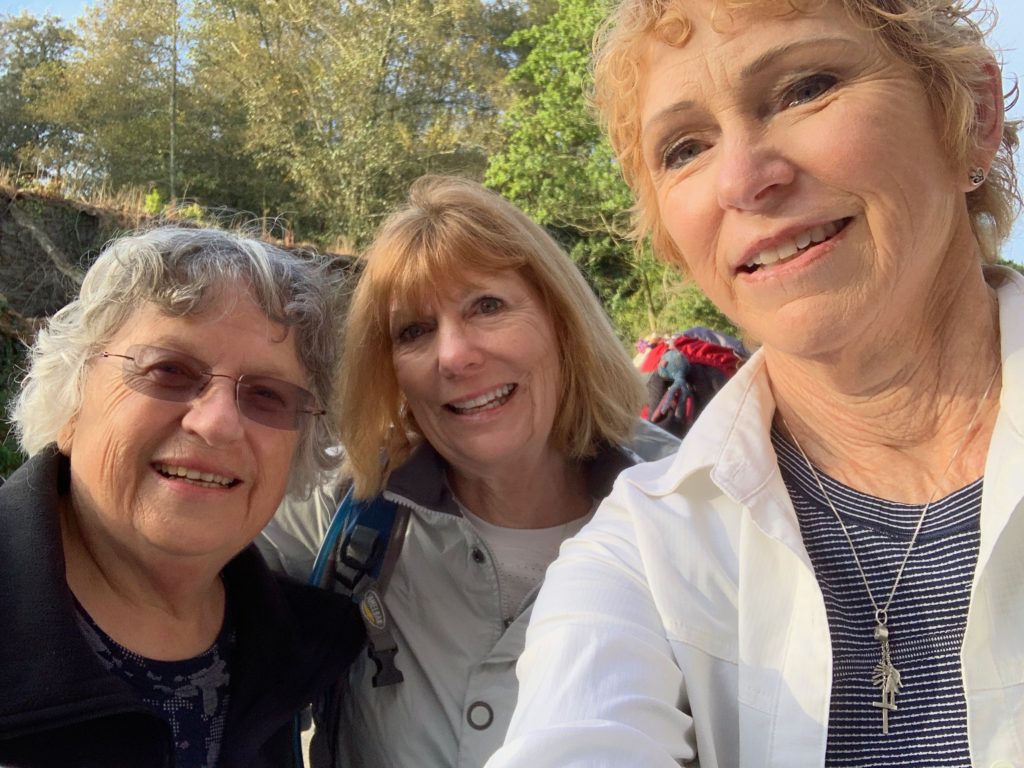 Little did we know that our shortened day would come back to bite us big time the next day!