Walking sans poles and packs
We walked around the old town, including a self-guided tour inside the Cathedral. We hung out along the Camino path in town to see if we could spot people we knew. Donna brought facial masks and we donned those for a brief siesta, as well.
Next up is un-packing and repacking of backpacks to see what can be consolidated or eliminated. Donna is calling this "Let's make a deal." For instance, do we both have to carry first aid kits? And what about the portable charger? We haven't used even one, once.
Oh, my. Donna just discovered enough packets of "Wet Ones" to clean an entire day care center's worth of baby bottoms for a month.
"Have you used even one sheet yet?" I asked.
"No."
"I think you could get rid of all but one packet. I have one of my own," I said.
"I told you not bring any," she said.
"Well, I think we're going to be fine with one packet each."
"Are you writing about this right now?" Donna just now inquired as I approached with my camera in hand.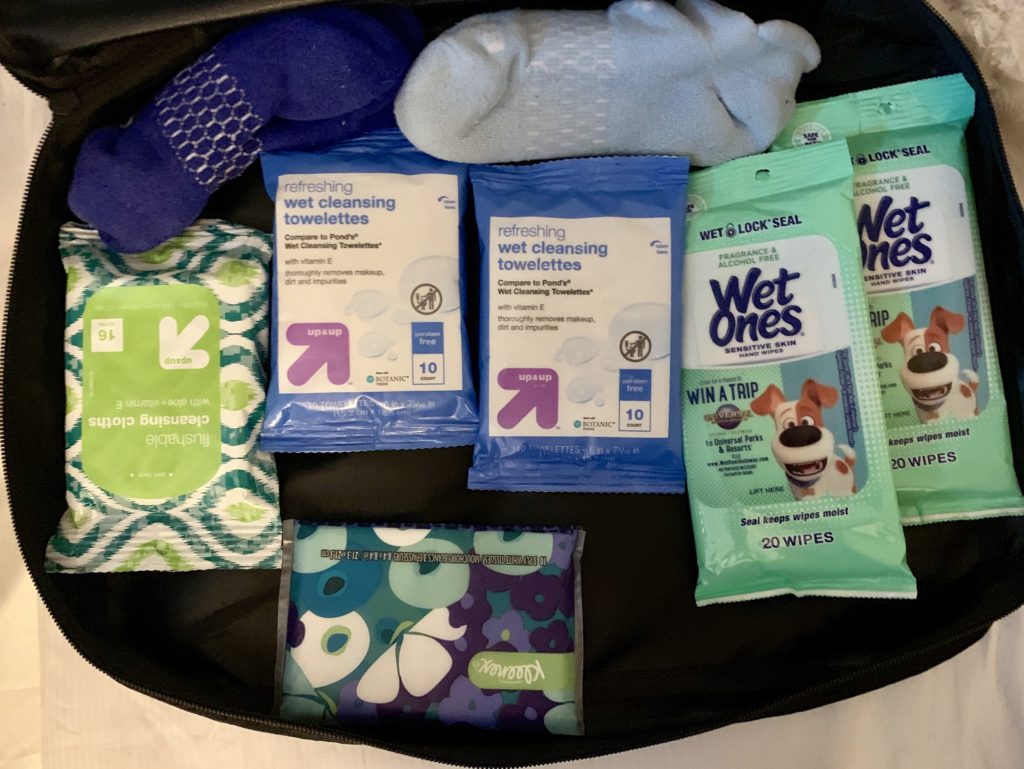 "Well, you better say that we've been enjoying Cava, too!" [Cava = Spanish sparkling wine.]
Done.