After that grueling, record-setting trek into Arzua, we looked forward to a "normal" day of about 20K. We were hyperaware that we were just one sleep away from Santiago, and I think that's why our photos from the day were such a variety of scenery, terrain and people. We wanted to make sure we got a little bit of everything along the way.
One of our favorite pictures from our Portuguese Coastal Route Camino was taken by another pilgrim as we walked down the trail. We tried to re-create it on this next-to-last day, recruiting Alex and his mom "Hey, Hey" Mickie.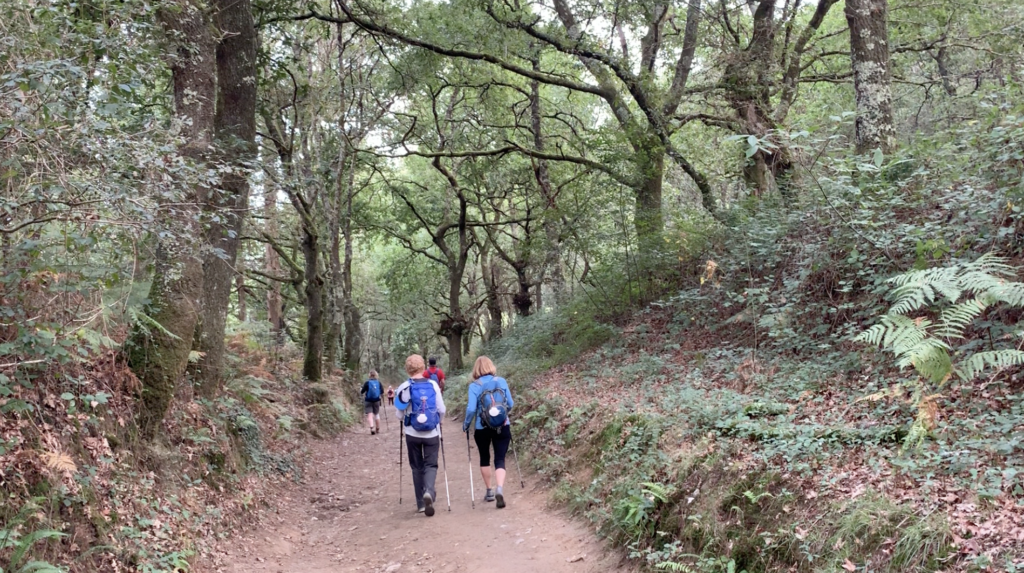 Alex convinced us to upgrade to video.
The Camino took us through forests of varying trail surfaces and tree trunks, past a beer garden the likes of which I've never seen, and through villages old and new.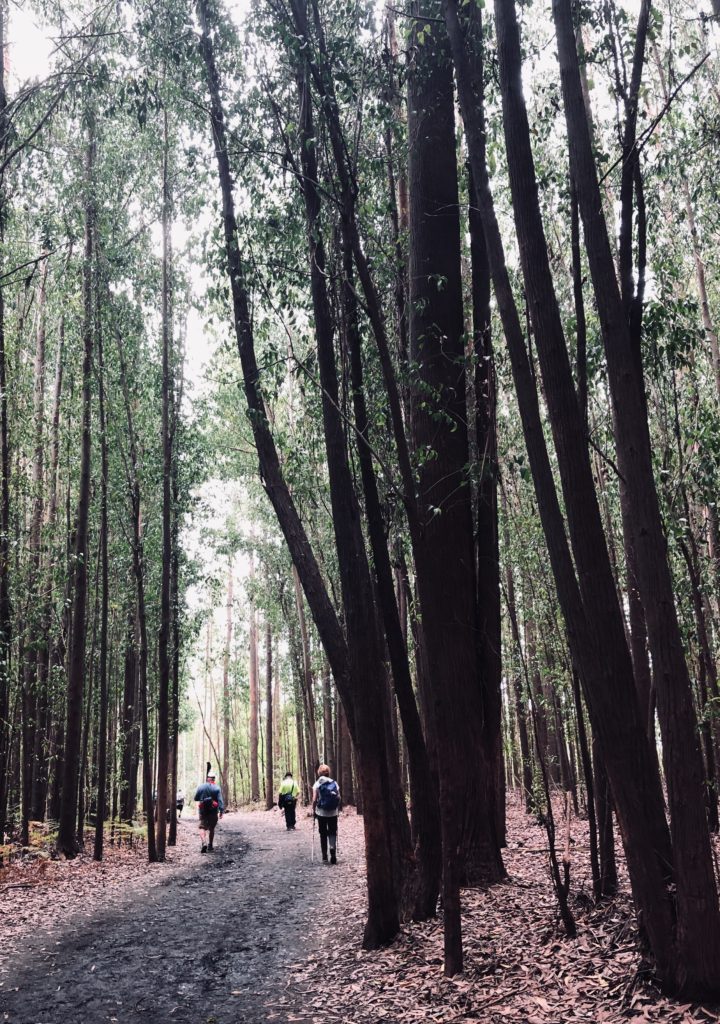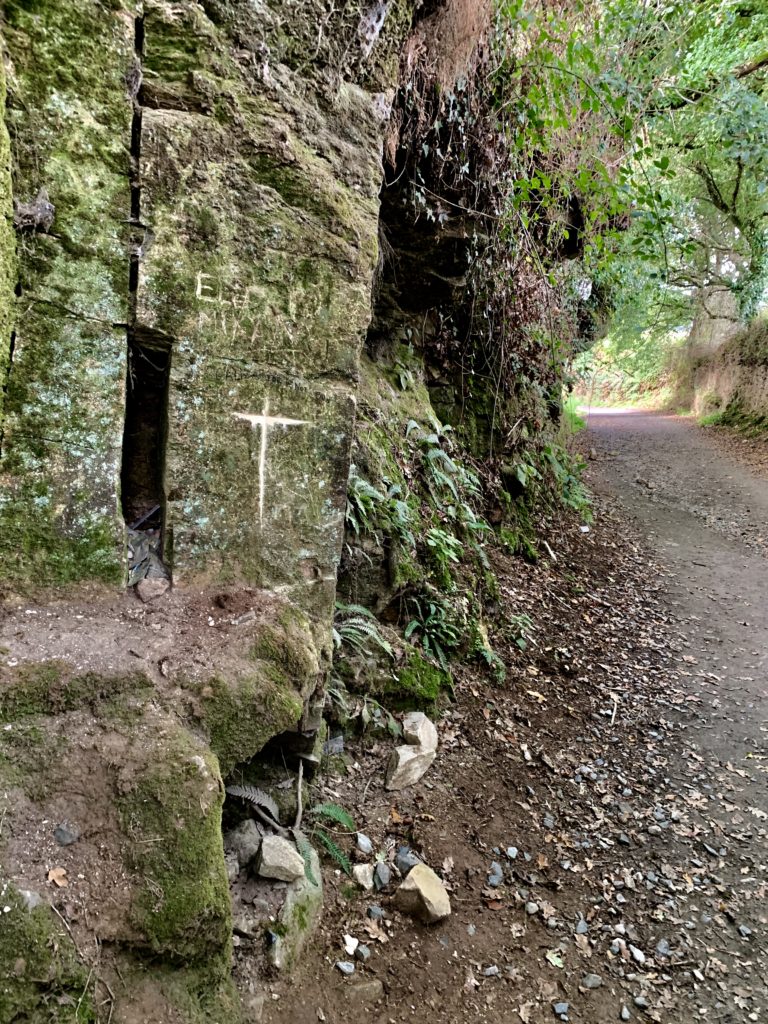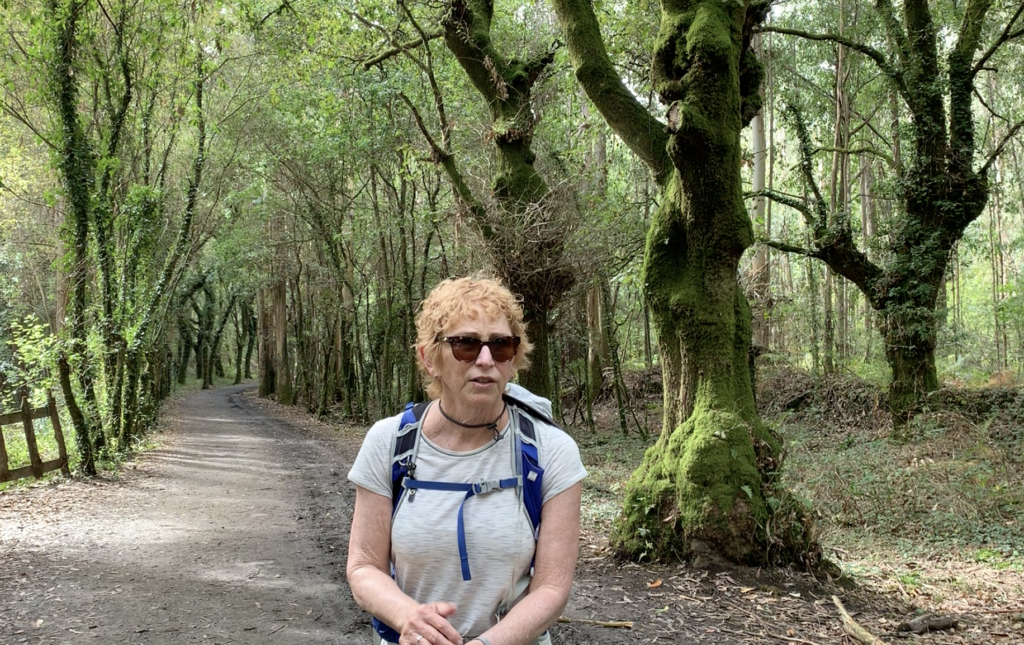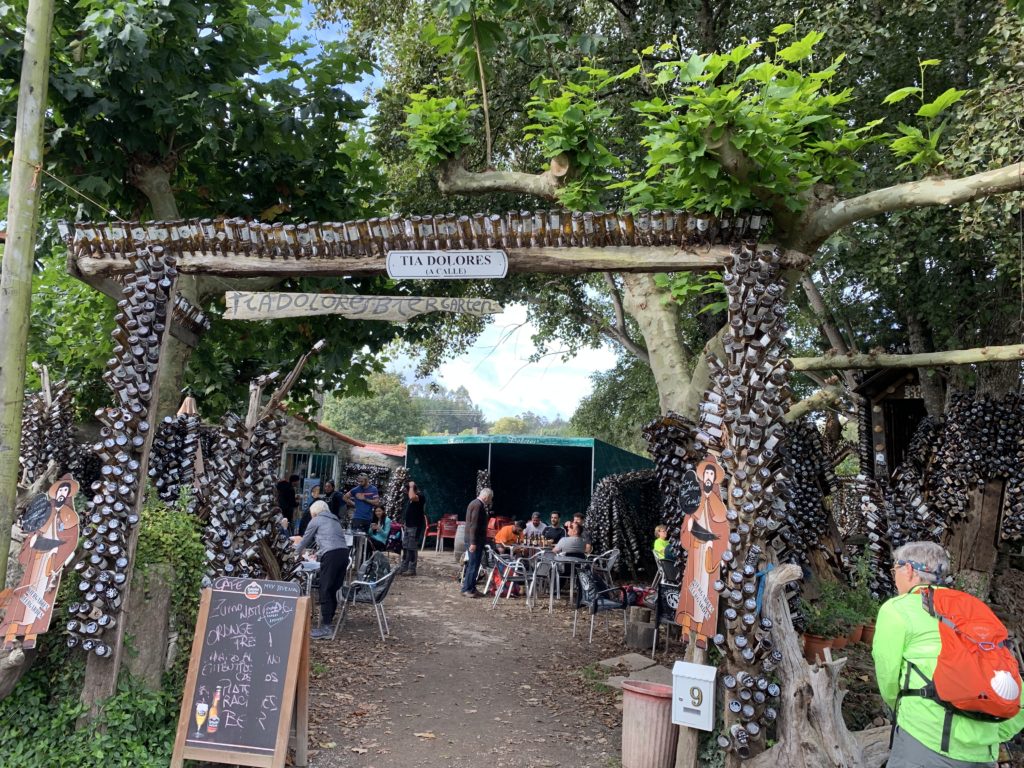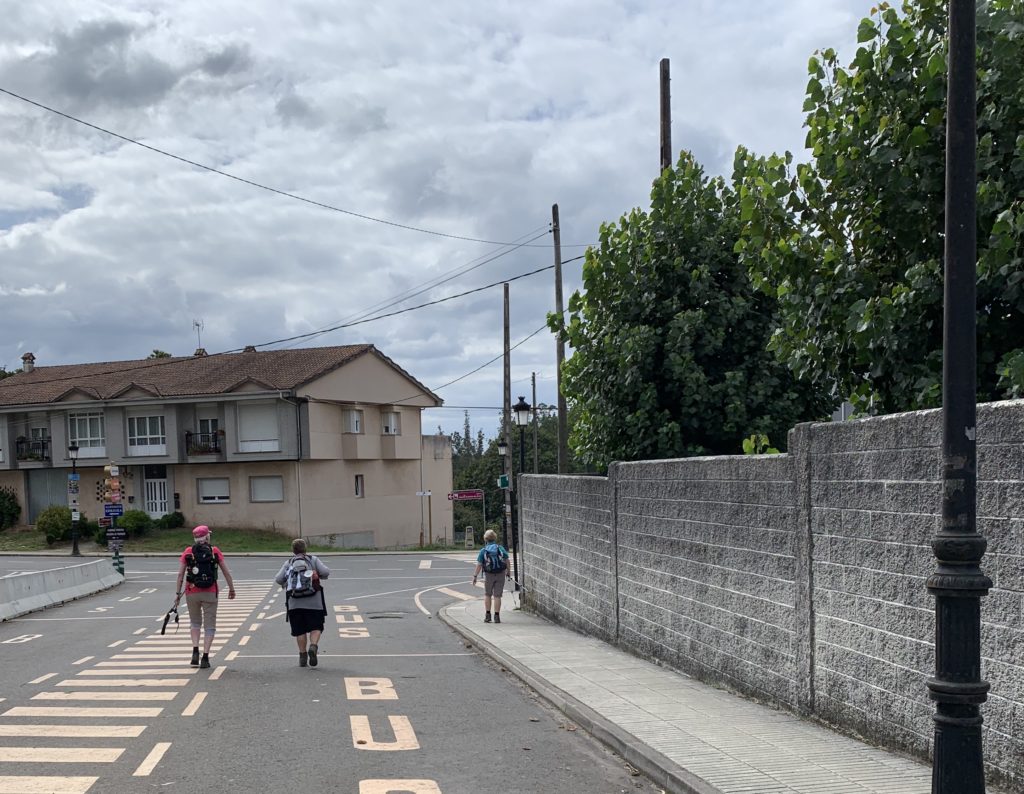 Our last night on the way to Santiago was at one of the privately owned "gatehouses" off the Camino trail. This is the view from our bedroom window of this old stone house.