The DayWe Whined.
We have a system in place. The night before we read the weather and get our hiking clothes out and ready to throw on in the morning. We usually double check the forecast first thing in the morning to make sure we have enough layers on our bodies and then any extras that need to be packed in the most-likely-to-be-needed on the top of the backpack.
(The above is a lesson learned quickly when it starts to get cold, or misty, or you're hungry and whatever it is you need is at the very bottom of the pack, which means you have unpack all the stuff at the top and set it most likely on dirt or rocks or ledges that have tiny, biting bugs that will decide to take up residence inside your pack and bite you later.)
The forecast for this day basically said cloudy, cold in the morning (no kidding—we were on top of the world in O'Cebriero— and then high 60s later.
When I say "cold in the morning" I mean the temp started with a 4. As in 47 degrees Fahrenheit. Hence our morning selfie was taken indoors whilst inside the lodging.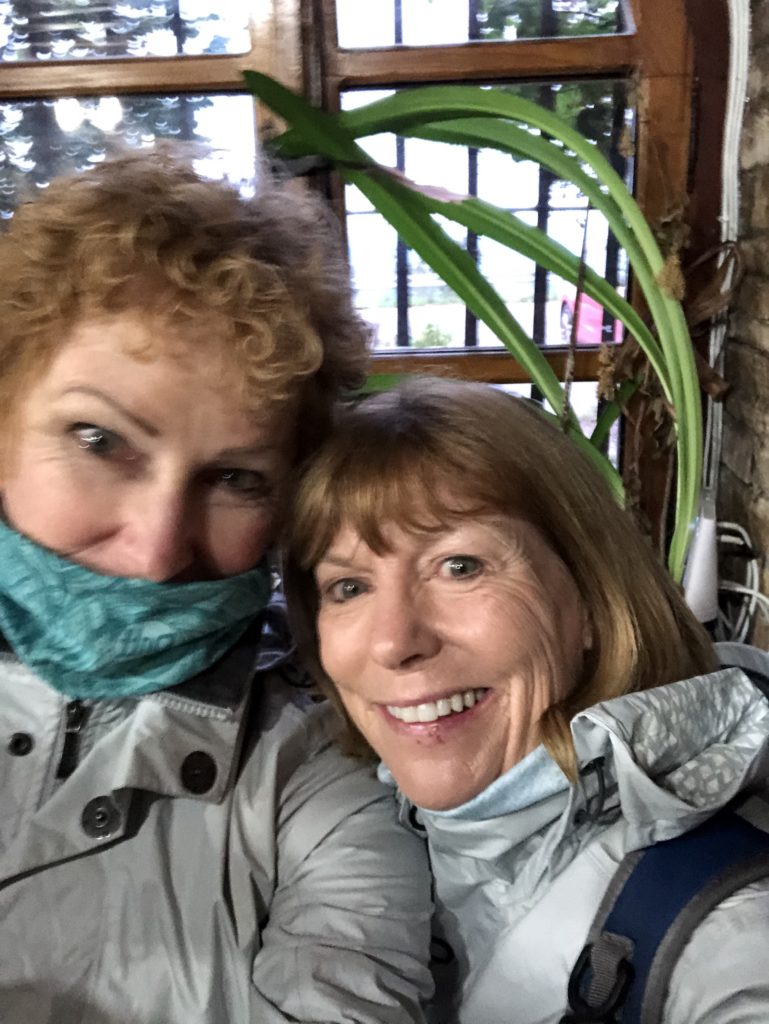 Continue reading

"Day 18: O'Cebriero to Triacastela (Sept. 28)"