In May of 2017, my friend Donna Halker and I walked about 180 miles of the Camino de Santiago Portuguese Coastal Route. We had planned on walking the Camino Francigena from Luca to Rome, Italy, in 2018, but my breast cancer diagnosis, surgery, chemo and reconstruction surgeries got in the way. As in no way.
CaminoWays.com was understanding and generous. They applied our deposit to a 2019 trip, which we decided would be the "real" Camino, aka The French Way. Except for the Pyrenees. We're going to skip that part and start our 300-mile trek across Northern Spain in Burgos, aka the beginning of the Meseta. I know. A lot of people hate the Meseta for a boatload of reasons that include it's hot, boring and flat. I've heard that some Pilgrims actually bike the section between Burgos and Leon.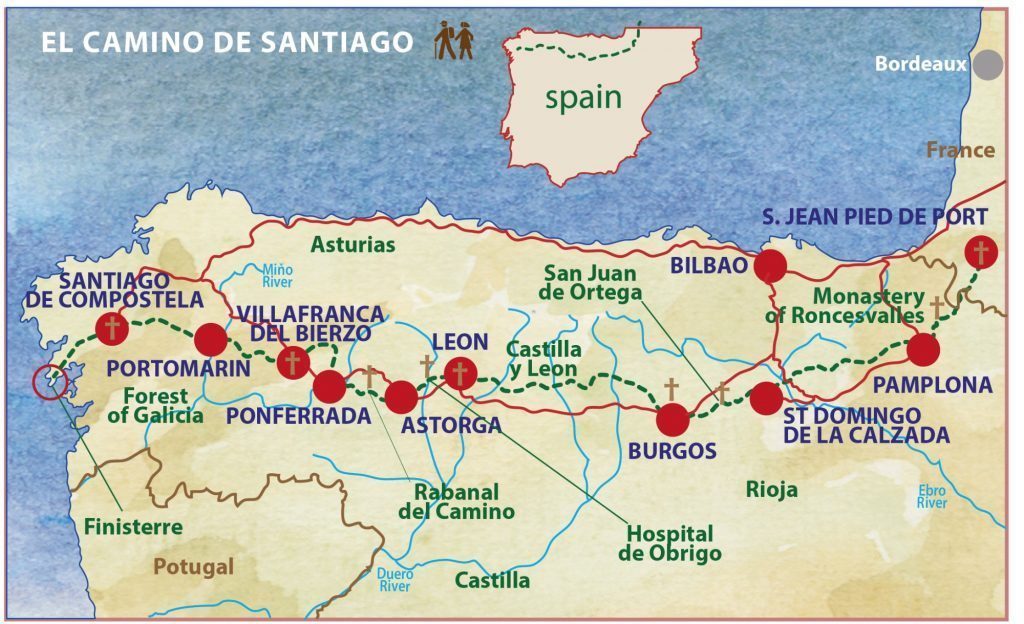 Nope. Not Donna and I. Meseta means plateau in Spanish, and we think that's a peachy way to kick off 22 days of walking. We'll each be carrying a daypack that weighs about 10 pounds or so, or at least they did in "rehearsal." Daypack is the operative word in the preceding sentence. Camino Ways has made arrangements to move a suitcase from lodging to lodging. They also have made room reservations for us each and every night.
Continue reading

"Camino de Santiago, Here We Come Again, From a Different Angle"